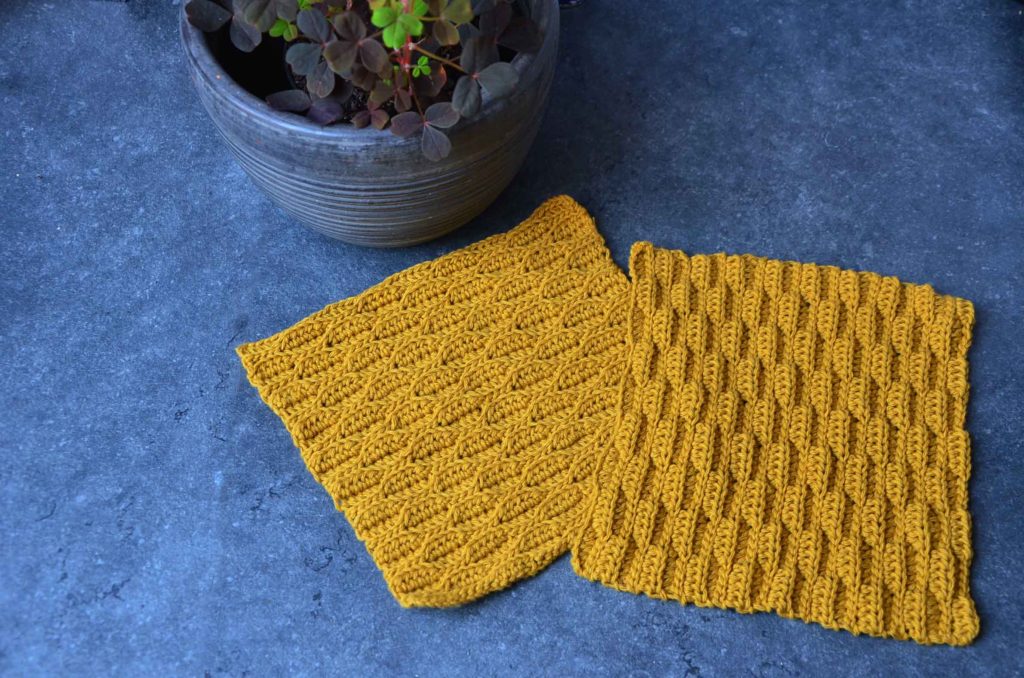 Det andet nøgle karrygule bomuldsgarn blev forvandlet til disse to karklude i bølgemønster.
Hvis du vil se, hvordan man laver mønsteret, kan du se denne youtube-video . Den er lidt lang tid om, at komme i gang, men videoen viser teknikken ret godt. Karkludene er blevet hæklet med nål nr 3 mm og jeg har slået 45 masker op. Hvis man synes, at kludene bliver lidt små (mine er 17 cm i bredden), så tilføj 10 masker (55 masker i alt). Det er er både en for- og bagside på mønsteret, er ikke helt sikker, hvilken side jeg bedst kan lide. Jeg har tidligere hæklet et håndklæde i samme mønster.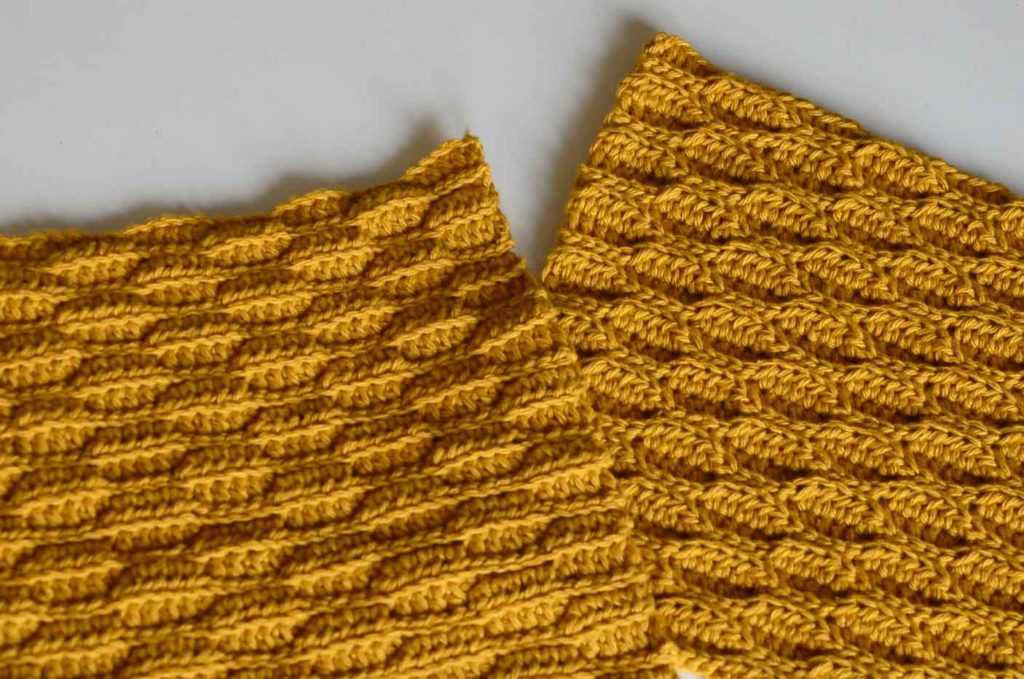 The other yellow skein was transformed into these two dishcloths. It is made by 45 stitches (ends up witht a 17 cm width) with wave pattern, if you don't know the technique you can see this youtube video. It is a bit slow, but it shows the technique quite well. I have used a 3 mm crochet needle. I can't decide which side I like the most, the front or the back of the dishcloth. Last year I made a towel with the same pattern.