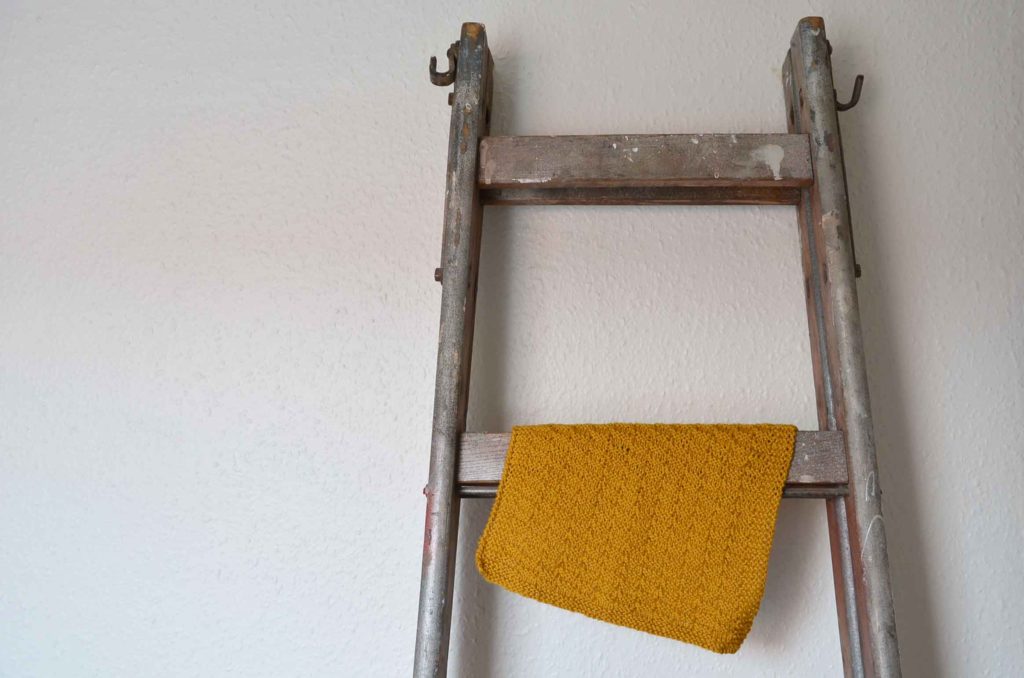 Elsker virkelig denne karrygule farve, det tog heller ikke mange sekunder fra, at jeg så det til der lå et par nøgler i indkøbskurven. Jeg har brugt næsten 50 gram garn til dette håndklæde. Hvilket er blevet til et 28 x 38 cm stort håndklæde. Opskriften er en, jeg har fra Liv, som står bag bloggen Creativus.dk. Dog med en enkelt ændring;  jeg har bare slået 58 masker op i stedet for de 70 masker, og så har jeg bare strikket derud af, indtil jeg synes det var langt nok..
Garnet er fra Søstrene Grene og jeg har strikket på pind nr 3 mm. Synes det er ret hyggeligt, at have et lille strikkeprojekt på pindene sideløbende med de andre hækleprojekter, jeg er i gang med. Så er der også lidt at veksle imellem. Så for ikke at have et sæt strikkepinde som føler sig ensomme, så er jeg allerede et nyt håndklæde, denne gang med trekant mønster.
Det andet gule nøgle garn er blevet tryllet om til et par karklude, som bliver vist frem på fredag.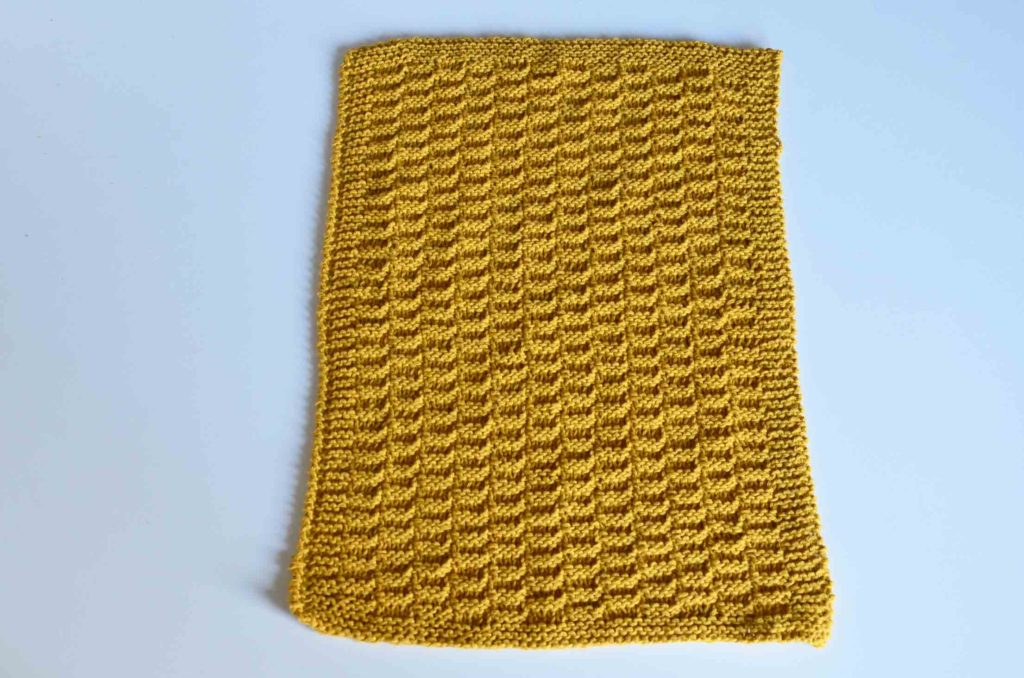 I really love this tone of yellow! I only took seconds from I found it in the store, until I had bought and made plans for it.
I have used one skein (50 grams) for this towel, it measures 28x 38 cm. The knitting pattern is from Liv and her blog Creativus.dk. I have changed the number of stitches from 70 to 58 stitches. This towel is knitted on 3 mm needles. In the moment I prefer to have an easy knitting project, like small kitchen towels, while I'm crocheting on larger projects. I bought two skeins, the other was transformed into two dishcloths. The pictures will be published on Friday.