Jeg var til et meget lille julemarked i går i fælleshuset i Haveforeningen Frederikshøj i Sydhavnen.
Købte dette store stykke håndlavede papir til 15 kr. Der var to andre motiver samt i farverne gul og rød.
De har åbent igen i dag til kl 16. Kig forbi hvis du er i nærheden.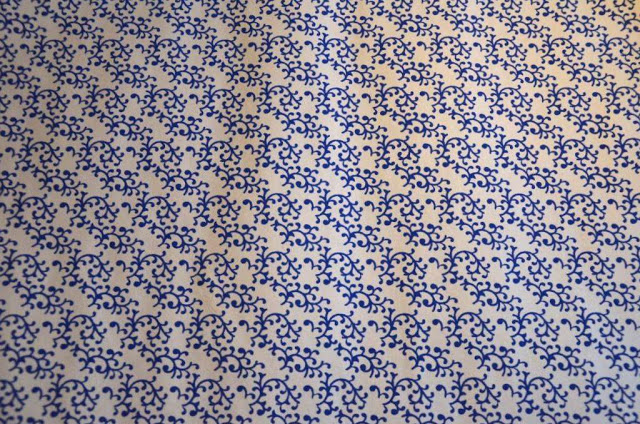 Yesterday I went to a very small Christmas fair where I brought this large piece of handmade paper.