Jeg syntes at den sorte gave manglede et eller andet, så den fik sat et lille til-og.fra kort på formet som en julekugle. Idéen er fra bloggen Savila. Se det originale indlæg her
Hav en glædelig og afslappet jul.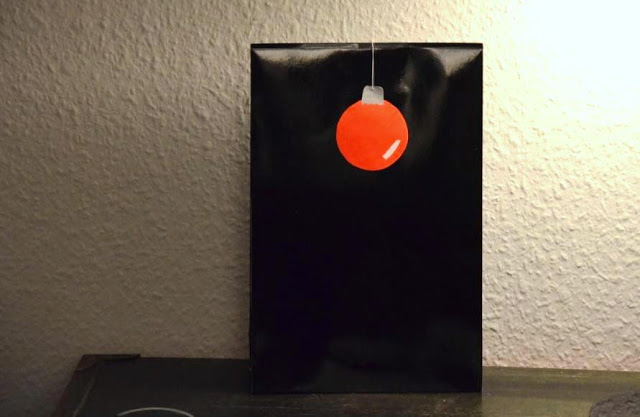 I had a black gift which was missing something, so I put a small cards shaped like a Christmas ball. See the original post at Savila

Have a happy and relaxed Christmas.