Jeg har lavet en ny uro som jeg gav væk i julegave til en som venter en lille pige. Jeg har lavet dyrene af filt og fyldt dem ud med pladevat.
Skabelonerne til figurene (på nær grisen) er fra bloggen Håndarbejdsom 
Du kan se de andre uroer jeg har lavet lige her.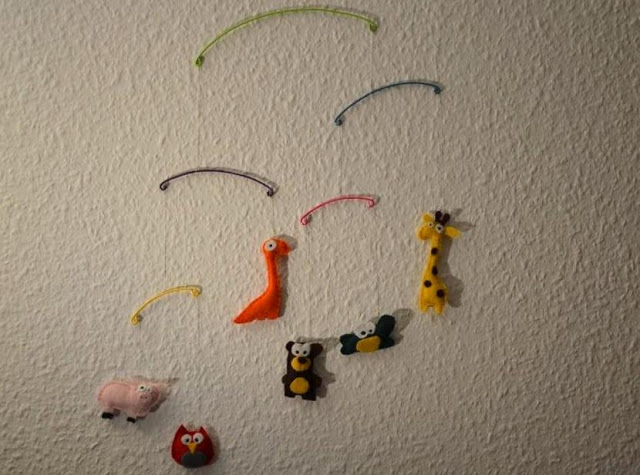 I have made a new mobile for a Christmas gift which I gave away to some one who are expecting a little girl. 
I have made the animals out out felt. You can download the templates for the animals right here at Håndarbejdsom  (except the pig)


You can see all the other mobiles I have made by clicking here.