Flamingoerne skal også vide at det er jul.
Nissehuerne er lavet af hobbyfilt som er limet på papir. De er derefter sat op med tape på billedet.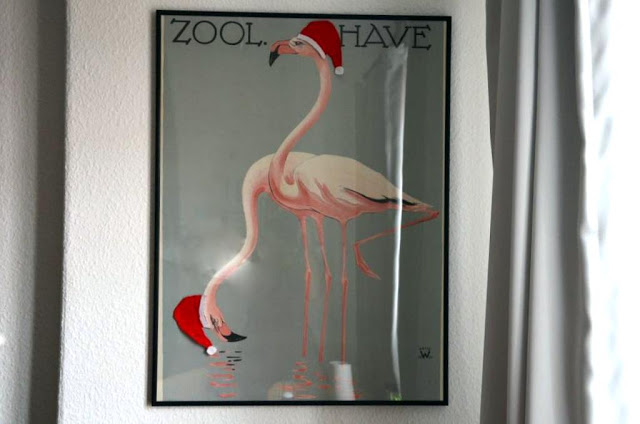 The Flamingoes should also feel it is Christmas. So I made them some Christmas hats. They are made out of felt and then glued to paper. The hats are taped to the glass of the picture.