Jeg stod egentligt og manglede en holder til mine pensler når de skulle tørre efter en gang vask. Jeg kunne bare ikke lige finde nogen da jeg skulle bruge den, så må man jo gå i gang med at lave en selv. Materialerne til dette projekt er:
en strikkepind
omkring 30 cm hegnstråd
groft garn (kan i skrivende stund ikke huske navnet for det)
en konservesdåse
saks
bidetang
Så her kommer en lille hurtig gør-det-selv:
I needed a holder for my paintbrushes (or make up brushes) when they dry. I couldn't find any in the stores, so what to do other than make your own. And so I did. The materials for this project are:
a knitting needle
fencing wire (about 20-30 centimeters)
yarn
a tin/can
pair of scissors
pair of cutting pliers
So here is a quick DIY on a container that helps you dry your brushes. (does it have a name?)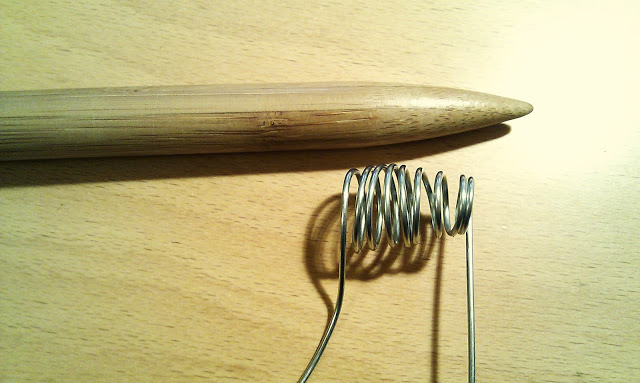 Start med at vikle hegnstråden rundt om strikkepinden. Jeg varierede diameteren på spiralerne så den passede til de forskellige størrelse pensler.
Wind the fencing wire around the knitting needle, I varied the diameter of the loops for the different sizes of paintbrushes.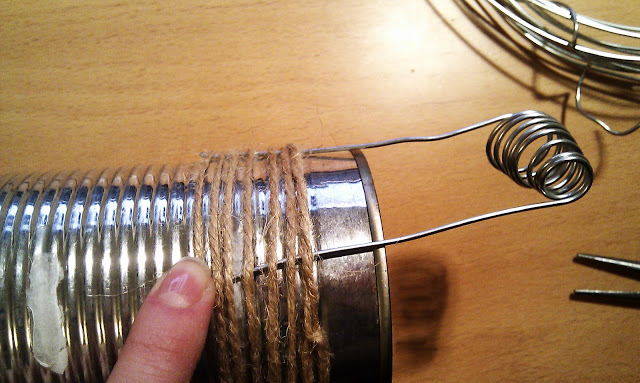 Skær det overskydende af hegnstråden af og begynd at vikle snoren rundt om konservesdåsen indtil hegnstråden er fastgjort.
Cut of the excess of the fencing wire. Then begin to wind the yarn around the tin/can until the fencing wire are attached.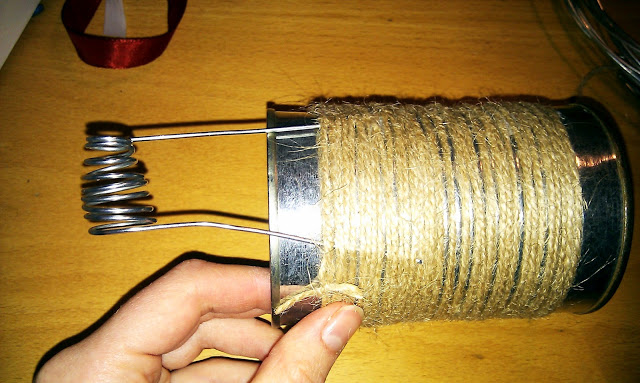 Resten af konservesdåsen vikles med snor så det bliver lidt kønnere. bind en knude når du synes der er kommet nok garn rundt om konservesdåsen.
The rest of the yarn is winded around the tin/can for the visual impression, then tie a knot.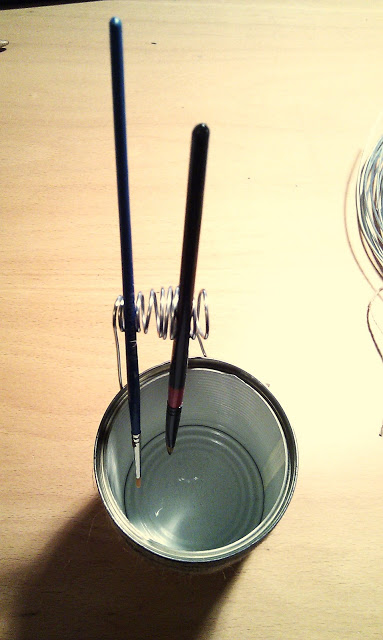 Så er er bare med at komme i gang med at male så penslerne kan blive vasket og tørret. Som tidligere nævnt kan man også bruge den til at tørre sine makeup-pensler med.
Now you just need to start painting so that you can clean you brushes. As mentioned earlier this devise can also be used when you have washed your make up brushes.