Jeg håber I kan tåle flere billeder af uroer. Jeg lavede denne som en barnedåbsgave for nogle uger siden. Gaven faldt heldigvis i god jord.
Her er lidt billeder af uroen lige inden indpakningen fandt sted.
I hope you can handle a few extra photos of mobiles. I made this few weeks ago as a christening gift. I think the result turned out pretty well, the mother loved the gift. Here are a couple of pictures of the mobile just before it was wrapped up.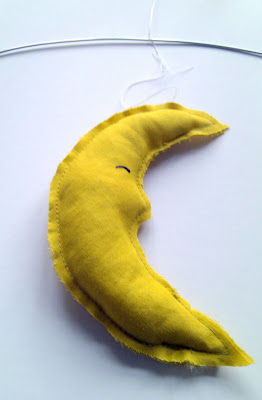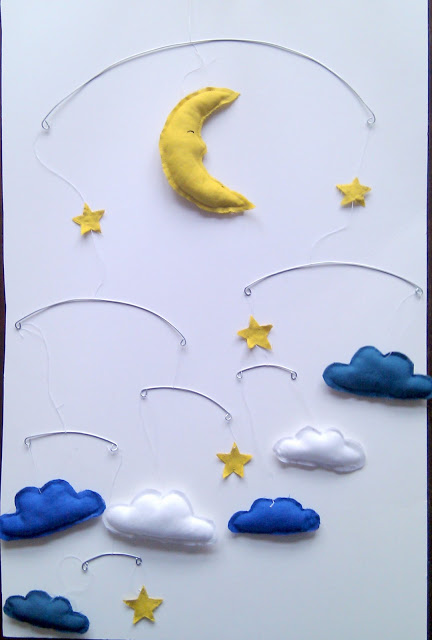 Skyer og månen er lavet af noget rest stof, hvor jeg har syet rundt om skyerne og så fyldt dem ud med pladevat. Det samme gælder for månen. Jeg valgte at stjernerne bare skulle være som de var.
I made the clouds of fabric scraps, I sew around the clouds and filled them with cotton batting. I used the same method for the moon. The stars is without filling, I think it looked better