Lige en lille advarsel, dette indlæg er meget billedtungt.
Nu er det allersidste indlæg om Paris I får fra mig, det lover jeg!
Dette var nok den flotteste kirkegård jeg har været på, ( Pére Lachaise kirkegård), tror det er et virkelig uhyggeligt sted at være når mørket falder på. Hvis du klikker på linket nedenunder kan du få lov til at udforske kirkegården på egen hånd.
http://www.pere-lachaise.com/
This is my last post about my trip to Paris. I promise! The post contains a lot of pictures, just to warn you in advance.
we went to the Pére Lachaise Cemetery, it was so beautiful in the fall, but very scary when the darkness falls. If you click on the website above you can "walk" through the corridors of the cemetery.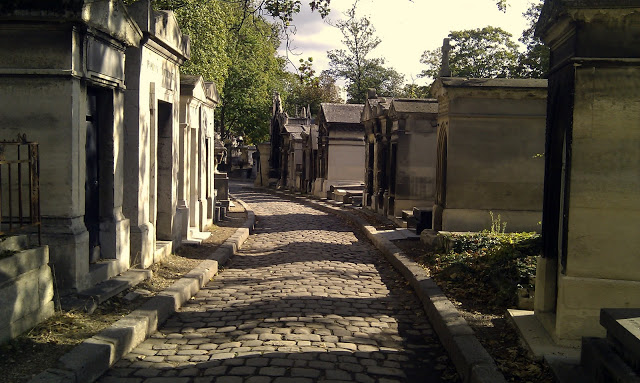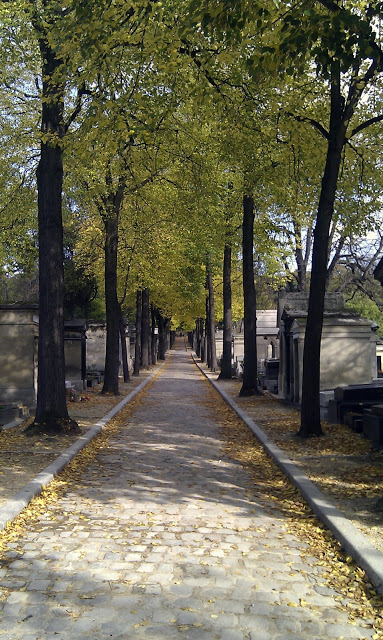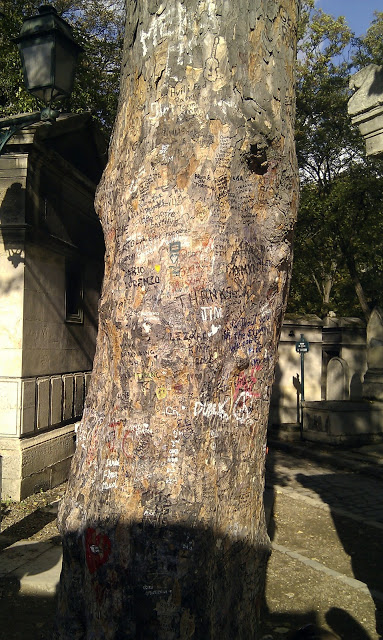 Notes to Jim Morrison, a Danish message next to the guitar
Der var sat hegn op omkring Jim Morrisons grav, så folk brugte træet ved siden af til meddelelser. Fandt en dansk meddelselse øverst på træet. Den står ved guitaren.
There was a fence around the grave so people used the tree for messages.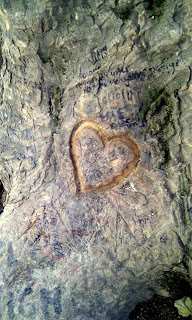 A carved heart on the same tree
Ikke så langt væk fra Louvre er der en bro hvor siderne er fyldt med hængelåse, lidt ligesom cykelbroen i København (ved fisketorvet). Der er bare MANGE flere hængelåse. Der er åbenbart en tradition med at kærester hænger en hængelås på broen, hvor efter de smider nøglen i vandet for at symbolisere evig kærlighed. I må lige rette mig hvis jeg er helt galt på den.
Not far away from Louvre there was a bridge with a lot of padlocks.The picture below gives you a hint of how many there were. It is a tradition that couples hang a padlock on the fence and then through the key in the river. A symbol for eternal love, correct me if I am wrong about this tradition.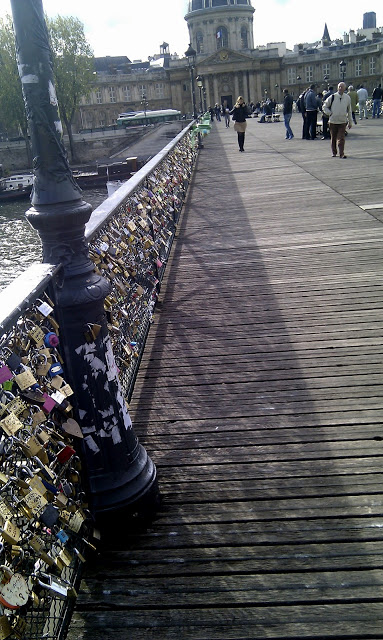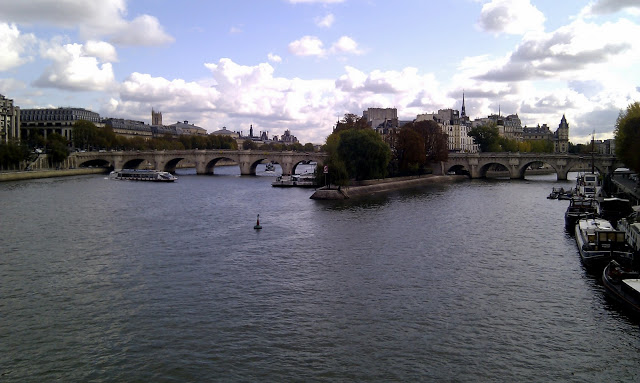 Udsigten derfra var heller ikke helt skidt.
Det var alt for Paris. Håber I har fået lyst til at tage afsted, hvis ikke allerede I har været der.
The view from the bridge was not bad at all.
That was all folks! I hope you enjoyed the pictures, if you haven't been in Paris. Then what are you still doing here?