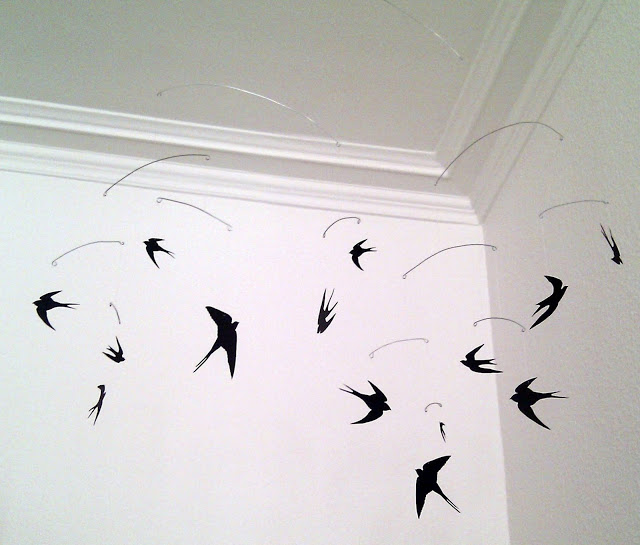 Materialer:
Sytråd eller fiskesnørre
Synåle
Hegnstråd (kan købes i silvan, eller et andet byggemarked)
Knibtang og en rund fladtang
Karton efter eget valg


 Materials:
Sewing tread or fishing line
Sewingneedles
Fencing wire (from DIY retailer)
Pincers 
Round nose pliers
Black sheets of paperboard (or any other colour)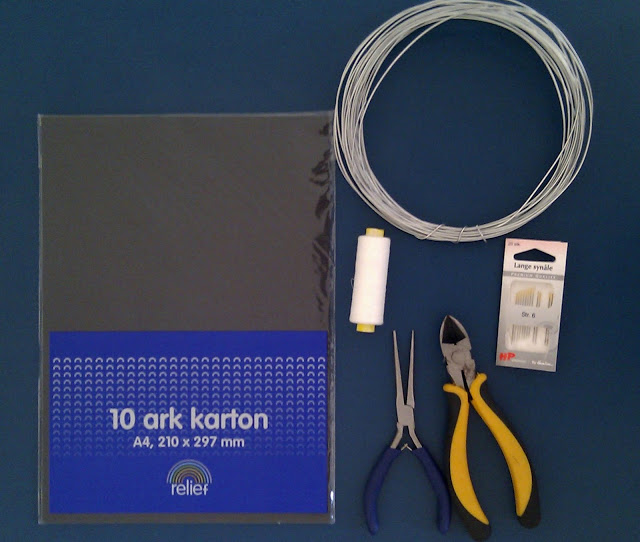 Materialer
Start med at klippe et stort stykke af hegnstråden, størrelsen afhænger af hvor stor du vil have din uro. Klip derefter 2 mindre stykker og derefter 2-4 endnu mindre stykker, osv. Stop når du synes din uro har nået en passende størrelse. Buk enderne på tråden med den runde fladtang som på billedet nedenunder.
Cut a large string of the fencing wire (make it your top link), The large string determines the size of your mobile. Twist the ends with the round nose pliers (see the picture below)
Then cut 2 smaller strings and twist the ends. Now cut 4  smaller strings than the last 2. Repeat this procedure until you got proper size of your mobile.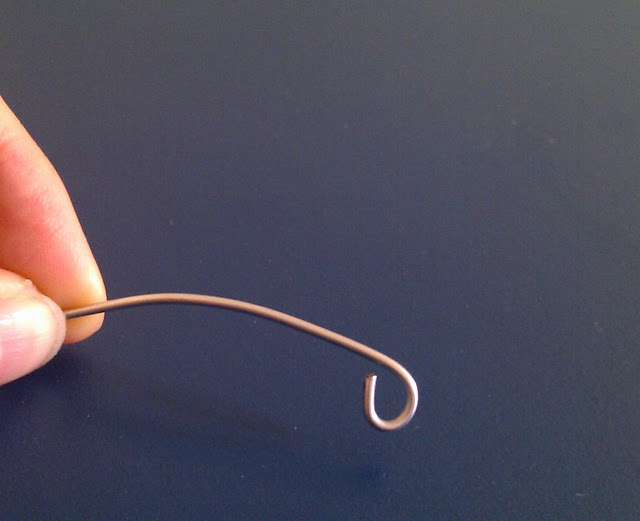 Klip/skær motiver ud af de sorte karton, brug nålen til at fastgøre motivet til snoren. lav en løkke på enden af snoren og hæng den fast på det næste stykke hegnstråd.




Next step is to cut out your preferred motive for your mobile, I chose swallows. Use the needle and thread to attach your motive to the thread, make a loop on the thread and hang it on the twisted ends. Like the pictures below.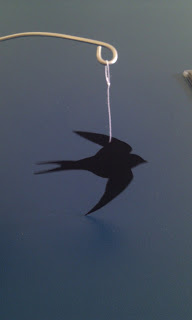 Fremgangsmåden gentages. Se billedet nedenunder.
Make another loop of thread to attach the string of wire to the large string you made earlier.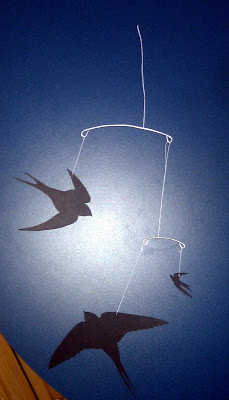 Du får det bedste resultat med at balancere din uro, hvis du hænger den. Hvis nogle af metaltrådene hænger skævt, flyttes snoren til højre eller venstre alt efter hvilken vej metaltråden hænger.
To balance your mobile, hang it somewhere you can reach, if some of the links are unbalanced just move the thread to the left or right to balance it.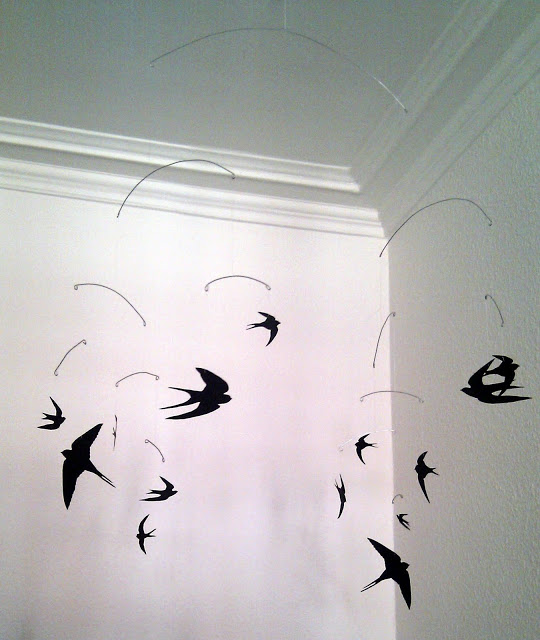 Det færdige resultat. Hvis du foretrækker at købe nogle færdiglavede urostænger i oxyderet metal, kan urostængerne købes her.


Hvis du har nogle spørgsmål eller andet så efterlad en kommentar, så svarer jeg på det hurtigst muligt.
The result.
If you have any questions or there are some misspellings please leave a comment.