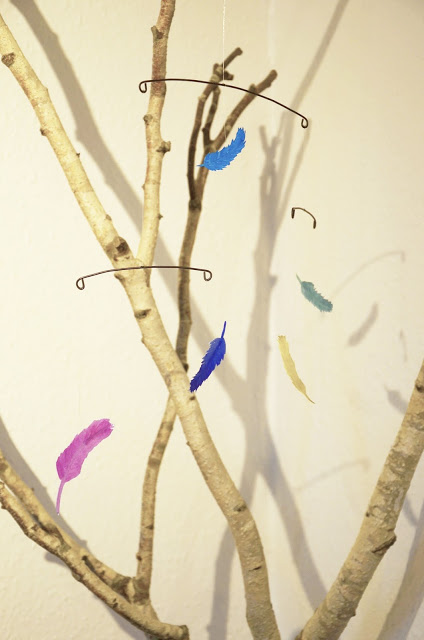 Det er ved at være noget tid siden,at jeg lavede denne uro til min mor. Jeg skulle bare være helt sikker på, at den var nået frem inden uroen optrådte på bloggen. Fjerene er lavet af almindeligt printerpapir, som jeg har malet med akvarel, hvorefter de der blevet klippet ud, og er blevet malet på bagsiden.
Hvis du har lyst til at kaste dig ud i at lave din egen uro, kan du finde
urostængerne her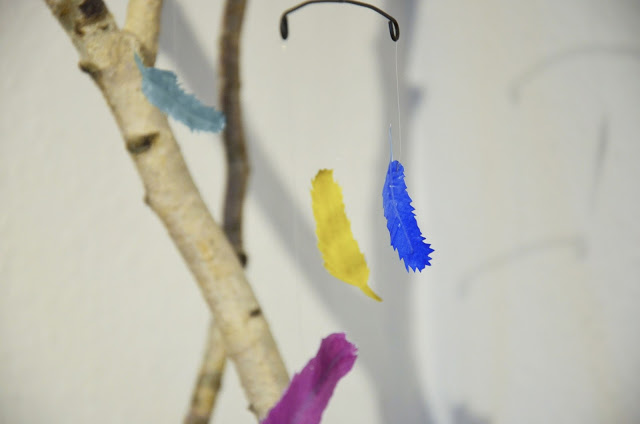 Not so long ago I made this mobile with paper feathers for my mom. I just had to be sure that she had recieved it, before I put these pictures on my blog. (I know she sometimes reads my blog)
I have painted the feathers on ordenary printing paper and I have used aquarelle.