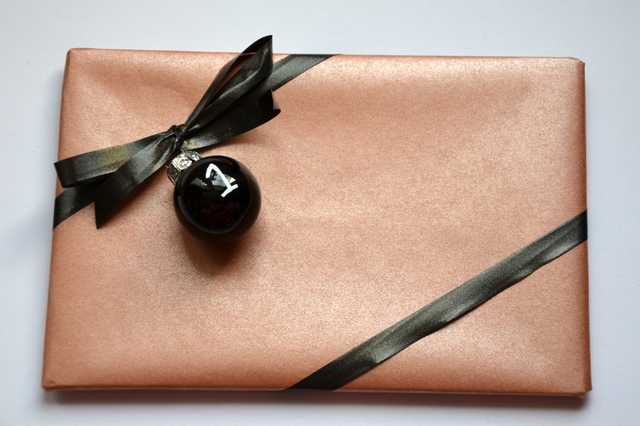 Jeg fik lavet denne adventskalender til min kæreste. Pengene er noget små her for tiden, så jeg måtte i det kreative hjørne. Jeg faldt over et lille puslespil de havde i Tiger butikkerne (2 stk for 10 kr), jeg tænkte at det kunne være lidt sjovt at dekorere det med julemotiver. Jeg har brugt hobbylak fra Panduro, det kan dog ikke helt anbefales på dette puslespil, ellers skal malingen i hvertfald fortyndes noget mere. Synes at det har givet tydelige penselstrøg, plus at brikkerne sad sammen hvor malingen var kommet ned i revnerne.
This year I made this Christmas calender for my boyfriend. These months the money is quite few for me, so I had to come up with a creative idea. I made this puzzle for him. The puzzle is from Tiger Stores and I painted the motive on thhe puzzle with accryllic paint.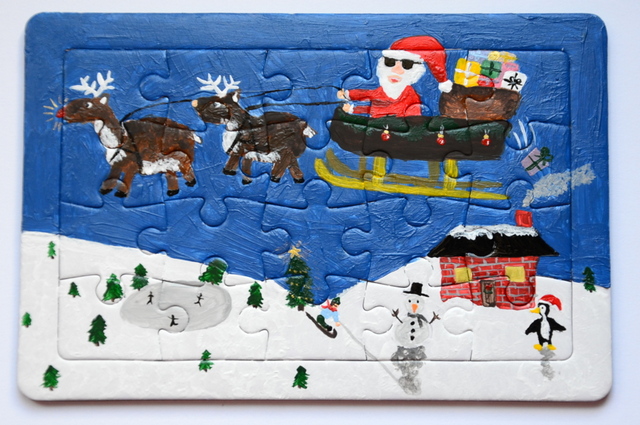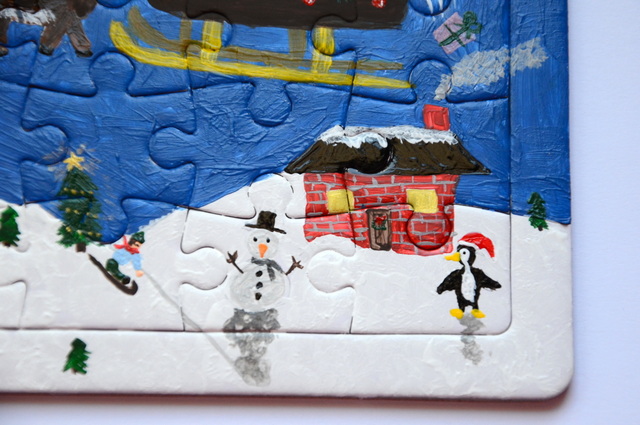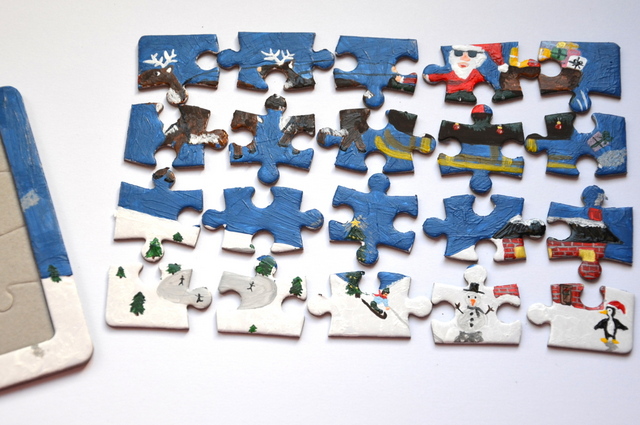 Derefter blev puslespillet delt op i 4 og lagt i 4 poser med numre på.
When the paint on the puzzle was dry, I divided the puzzle into 4 with 5 pieces in each bag.
Pladen kunne dog ikke være med i de små poser, så den blev pakket ind for sig selv. Jeg har en del små julekugler, som jeg ikke lige ved hvad jeg skal bruge til, så en af julekuglerne blev brugt til nummerering af pakke nr. 1. Jeg har tegnet på julekuglen med en 1 mm posca tusch.
The plate couldn't be in one of the bags, so I wrapped it and added a small Christmas ball and wrote 1 on it with a 1 mm Posca pen..