For en uge siden tog vi (møbelpolstrerholdet) til
Design Trade
i Bella Center. Det var helt utroligt stort! Jeg brugte over 3 timer derinde, og hvis energiniveauet havde været til det, havde jeg været der lidt længere. Jeg måtte kapitulere da jeg kom hjem, tog mig lige en lille lur.
Jeg har valgt at dele besøget op i to lidt lange dele.
A week ago I went with my class to Bella Centre where Design Trade was helt. It was huge! I spent over 3 hours and I could easily have spent more time at Design Trade if I had more energy. When I got home I slept a couple of hours.
Have divided the visit at Design Trade into two parts.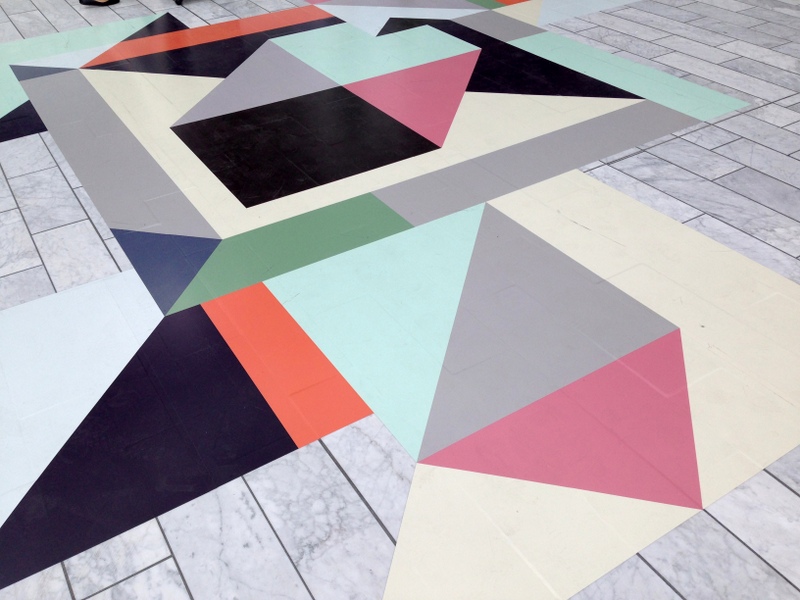 Overalt i Bella Center var der placeret små kunstværker på gulvene. Synes de var så smukke.
They had made some pretty art works on the floor all around the place.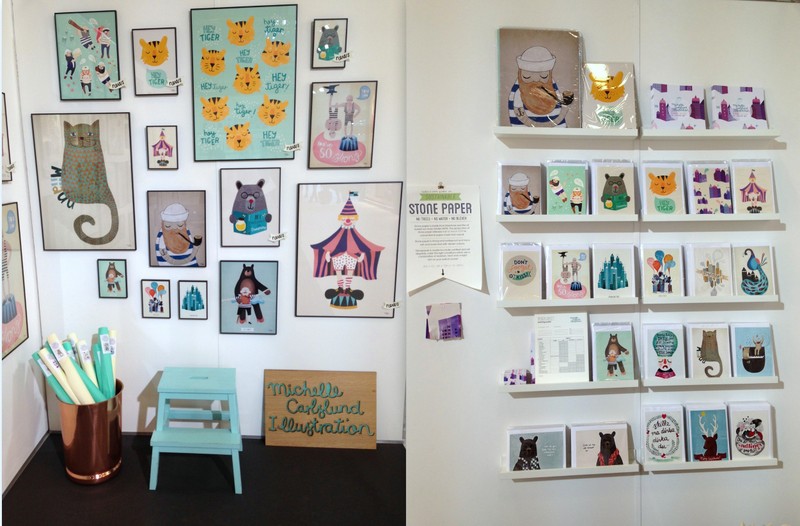 En kunstner som jeg synes laver vildt mange fede og finurlige prints er
Michelle Carlslund
.
Hun laver sine prints på stenpapir, hvilket betyder at det er mere bæredygtigt end hvis man printede på alm. papir. Købte skipperen for en måneds tid siden, og jeg er virkelig glad for den.
An artist who makes a lot of cool and quirky prints is Michelle Carlslund. She prints her drawings on stone paper, which is more sustainable than ordinary paper made out of wood. I bought the sailor from her a couple of montes ago, I still love it.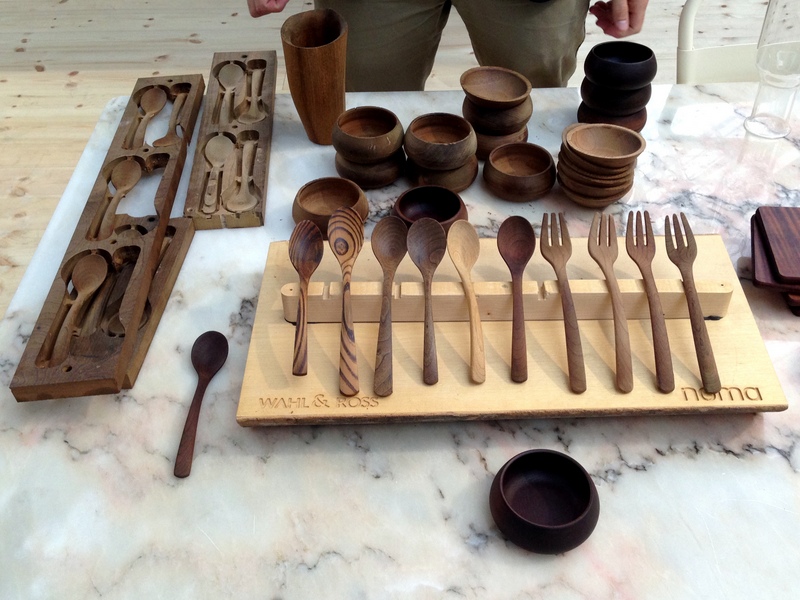 En virksomhed som var på messen som fangede min nysgerrighed var
Drew Wahlberg Rosskelly (W&R)
. De fræser flere stykker bestik ud af en klods, det er noget nemmere end at skulle dreje hver enkelt ske. De havde på et tidspunkt fået til opgave af Noma til at lave en ske til en af deres retter. Skeerne ses på billedet nedenunder.
A company which caught my attention was Drew Wahlberg Rosskelly (W&R). They found a way to make more cutlery at a time, instead of just making one at a time. The spoons at the picture below are made for Noma.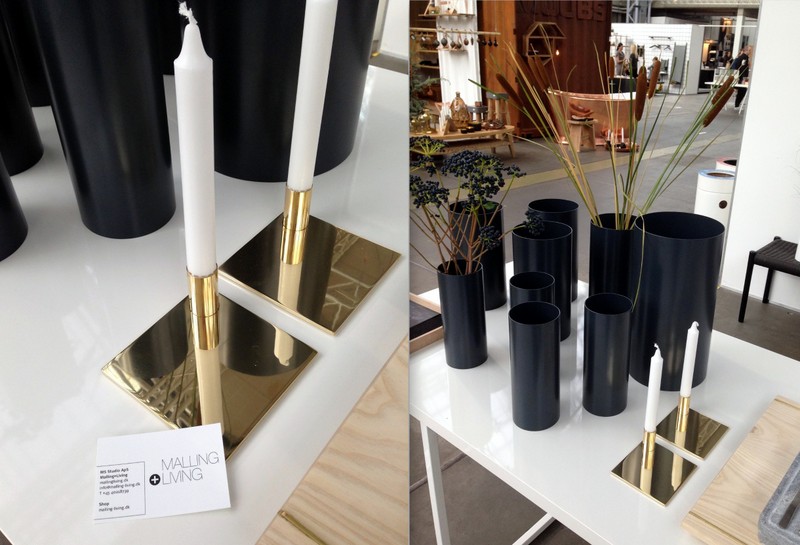 Malling + Living
havde nogle virkelig flotte og enkle vaser i lakeret stål, de kunne tåle en hel masse. Eks at komme en tur i opvaskeren hvis de lige skulle have en rengøring. Jeg kan ret godt lide det enkle look, deruderover kunne vaserne tåle at stå udenfor med diverse blomsterdekorationer og udplantninger. Vaserne var meget tunge, så de ville ikke lige vælte lige foreløbig.
De havde også nogle virkelig søde lysestager, man kunne eks sammensætte 4 af dem til en lille adventsstage/krans.
Malling + Living had some really beautiful vases made of painted steel. If you wanted to clean them you could put them in the dish washer or the oven. I really like the straight look of the vases. They were really heavy, so no chance that they would tip over in the wind, if they were placed outside.
They had also designed some really cool candle holders which you could combine in various ways.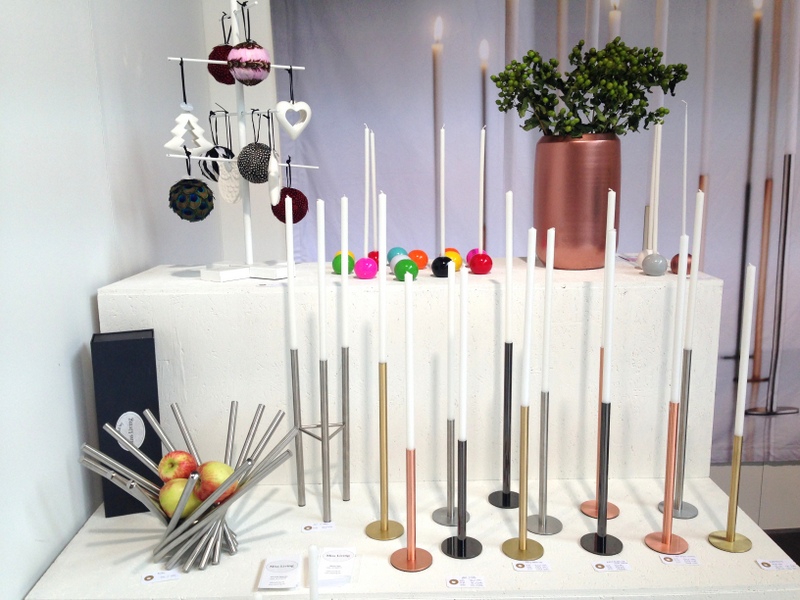 Miss Living
have nogle ret simple men elegante lysestager. Derudover havde de også nogle vildt fede julekugler der var dekoreret med fjer. Jeg tror ikke at jeg er stødt på det før.
Miss Living had some really simple and elegant candle holders. I loved their Christmas balls with feathers, I haven't seen that before.
Næste del kommer på torsdag
Next part will be published on Thursday.