Så er føljetonen af indlæg omkring Rødding højskole nået til vejs ende
Den sidste aften havde vi fernisering med alle de ting vi havde lavet i løbet af ugen.
Here comes the 3rd and last part of my stay at Rødding Højskole. The Last evening we made an exhibition out of the mold we made, some did also made some vases and some decorations.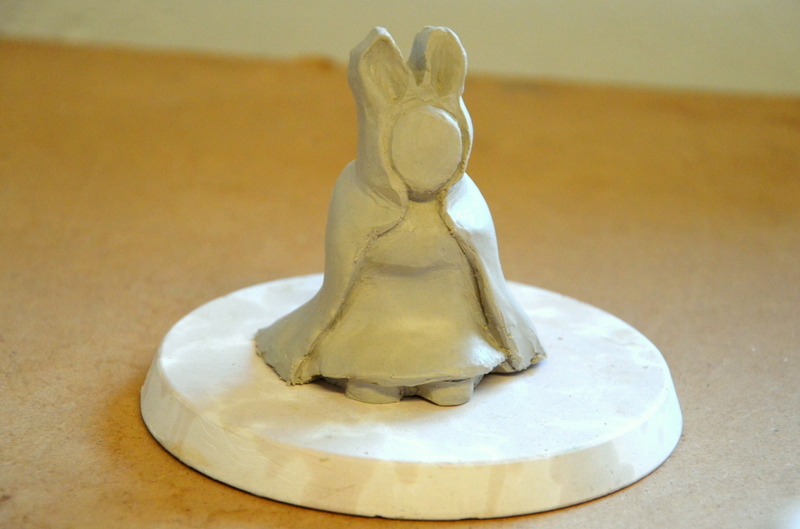 Da min første støbeform mislykkedes lavede i stedet denne kanin. Det gik heldigvis meget bedre med støbeform nr. 2 og 3.
When my first mold failed, I made this bunny instead. Luckily my 2md and 3rd attemp on making a mold succeeded.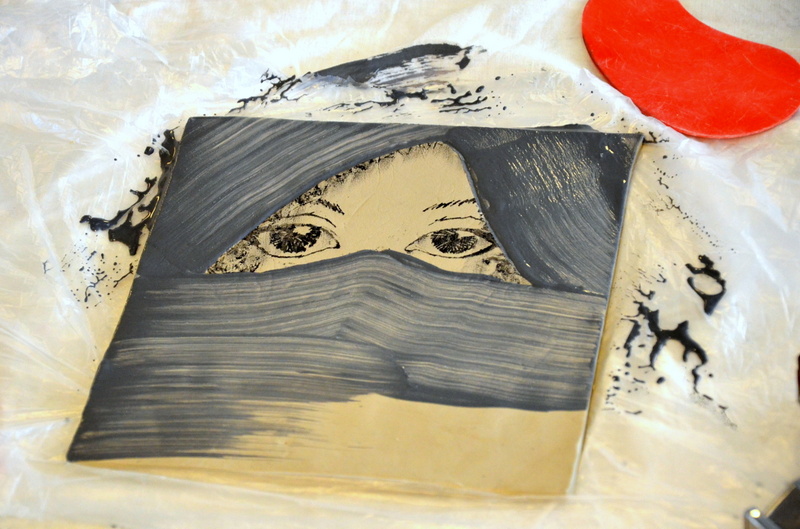 En af kursisterne var helt vildt god og meget inspirerende at følge . Hun lavede blandt andet denne flise samt en hel masse andet.
One of the participants was very talented at drawing, painting etc. She drew this woman on clay.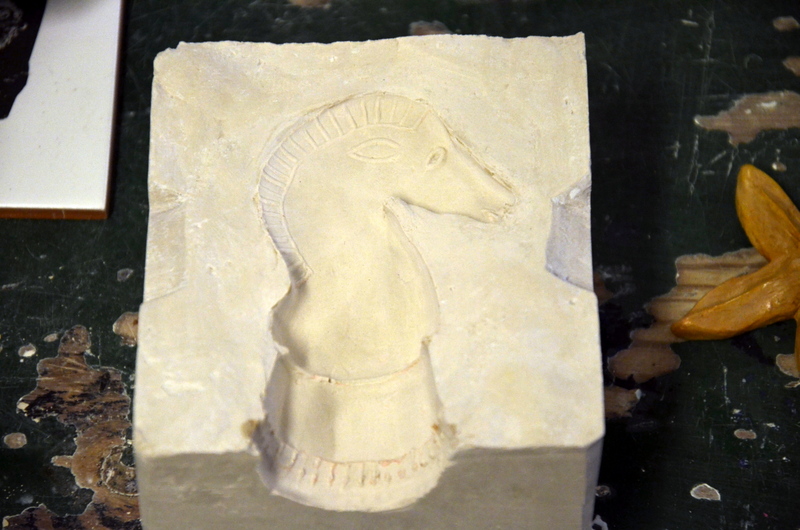 En anden kursist lavede først en skakbrik i ler, derefter blev den brugt som model i støveformen. Jeg synes at den blev utrolig vellykket, alle detaljerne er yderst velbevaret.
Another participant made this chess piece. First she made the horse in clay, then she poured plaster on top of it to make the mold.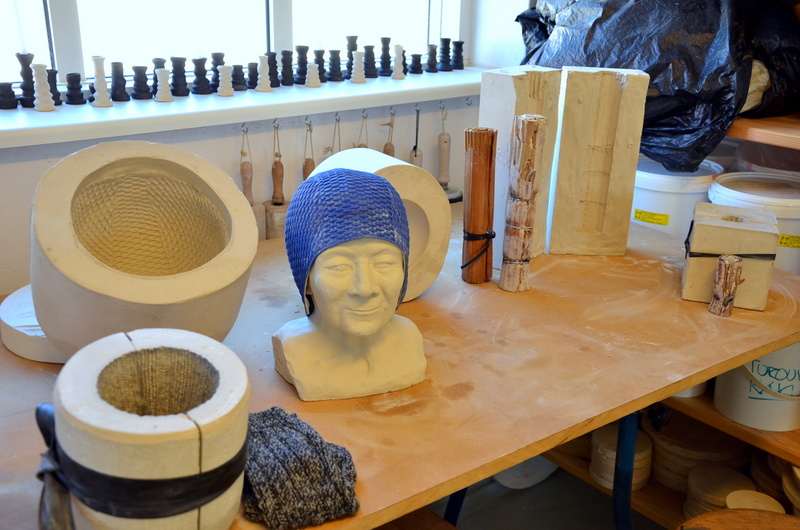 Der var mange sjove inputs, blandt andet badehætten som der blev lavet aftryk af.
Our team had so many funny ideas, including making a mold from a shower cap.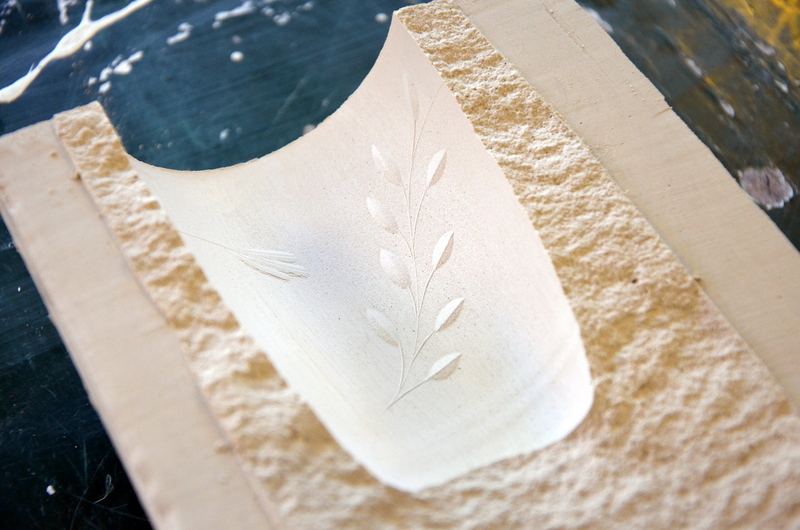 Her er en afstøbning af et vandglas med relief.
Here is a mold made from a water glass with relief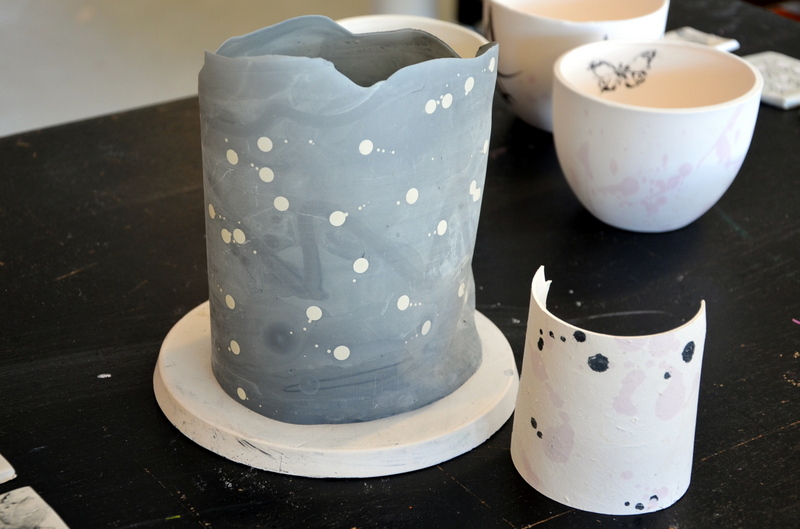 Derudover lavede hun også denne vase. Det har været en helt fantastisk uge med masser af kreative inputs.
The same participant who made the mold of the water glass made this dark vase with white dots. It has been an incredible week with lots of new inputs. I would gladly do it again.