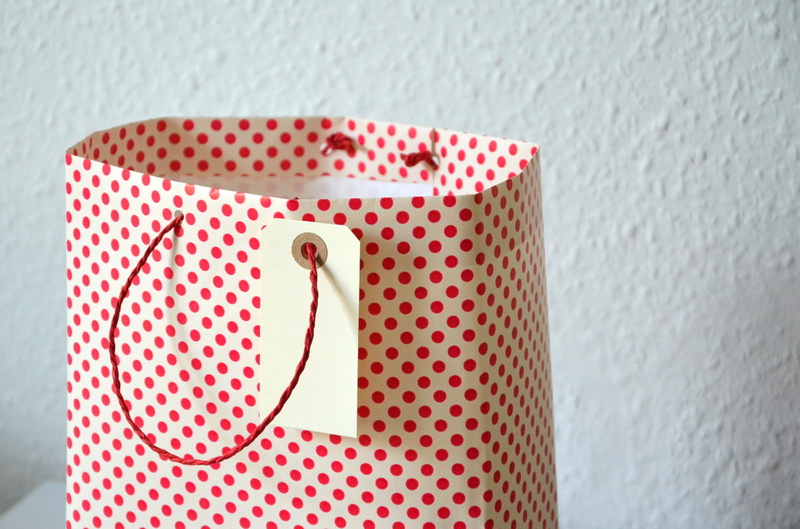 Denne idé til en gavepose har længe gået og rumsteret i hovedet. Så en dag skulle idéen bare ud af hovedet.
Posen er lavet af gavepapir og papirssnørre, så posen kan ikke bære så tunge ting, men egner sig rigtig godt til chokolade eller bamser og lign. Man kan altid bruge kraftigere papir til posen hvis den skal kunne holde til noget mere.
Materialer:
Æske
lim og/eller dobbeltklæbende tape
snor
gavepapir
hultang.
This gift bag has been stuck in my head for a very long time now, but suddenly it became reality. I have made this gift bag out of wrapping paper, which makes it suitible for chocolate and teddy bears, and not so much for the more heavier gifts. You can always use thicker wrapping paper if you like.
Here is my DIY tutorial on your own giftbag


Materials needed:
box (eg. from cereal or an giftbox)
glue/ double adhensive tape
string
gift wrapping paper
belt punch (or another tool for making holes)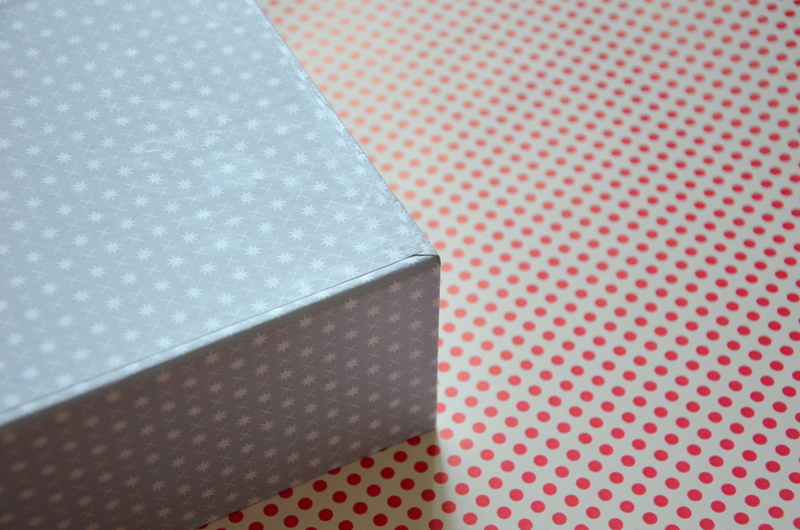 Mål omkredsen af æsken med papiret, læg ca 2 cm til målet.
Meassure the circumference of the box, add 2 centimetres ~0.8 inches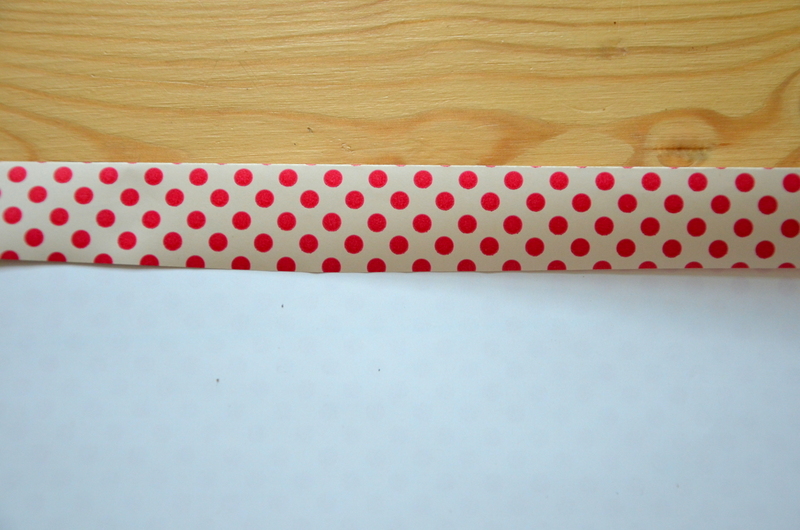 Fold den ene langside ca 2 cm ned. Brug dobbeltklæbende tape til at få kanten til at sidde fast
Make a 1 inch crease on top of the paper and fold it. Use some double adhensive tape to fasten it. Like shown on the picture above. This will be the top of your bag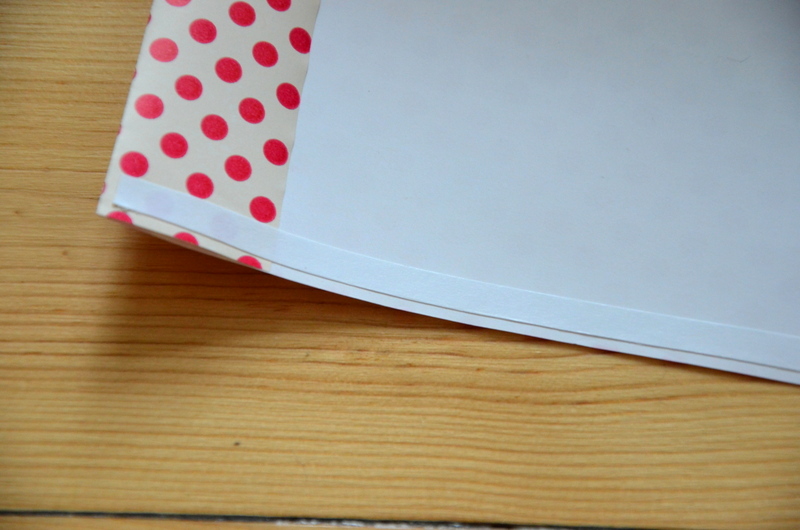 Sæt dobbelklæbende tape på indersiden til venstre af siden af papiret
Fold papiret rundt om æsken lim eller tape siden, så du nu har et rør.
Put a strip of double adhensive tape on the left inderside of the paper.
Wrap the paper around the box. You can add some glue on the outside on the paper (not the side with the tape) Glue the two sides together.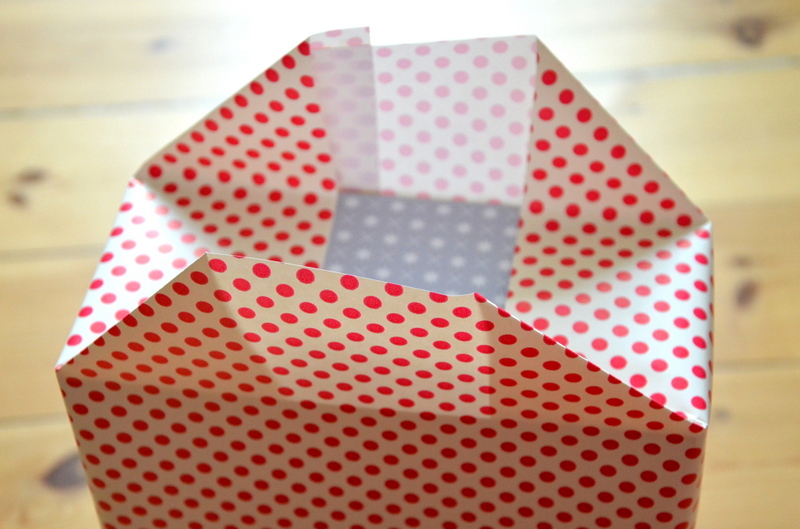 Fold bunden ved at folde de to korte sider ind over æsken. Flapperne er ca 6 cm.
Fold the bottom like shown above. (the flaps on the paper is around 6 cm~2.3 inches)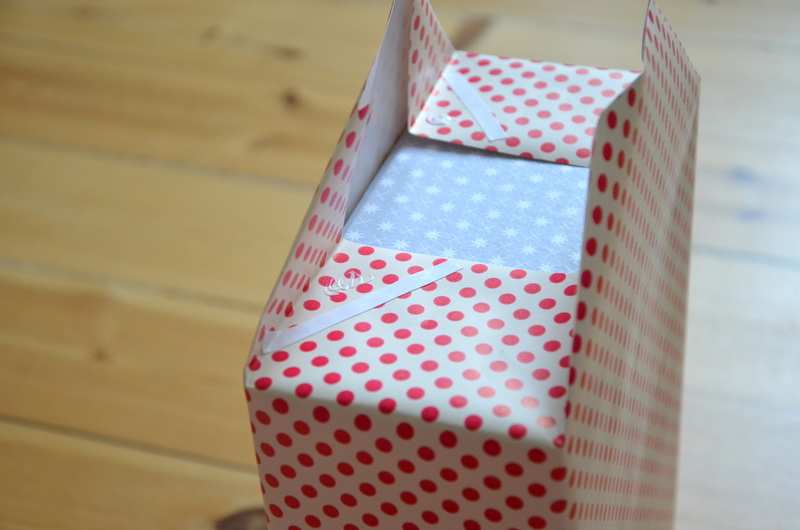 Kom dobbelklæbende tape under den ene af flapperne, vent med den anden flap.
Put some tape on one of the sides (see the picture above) Leave the other flap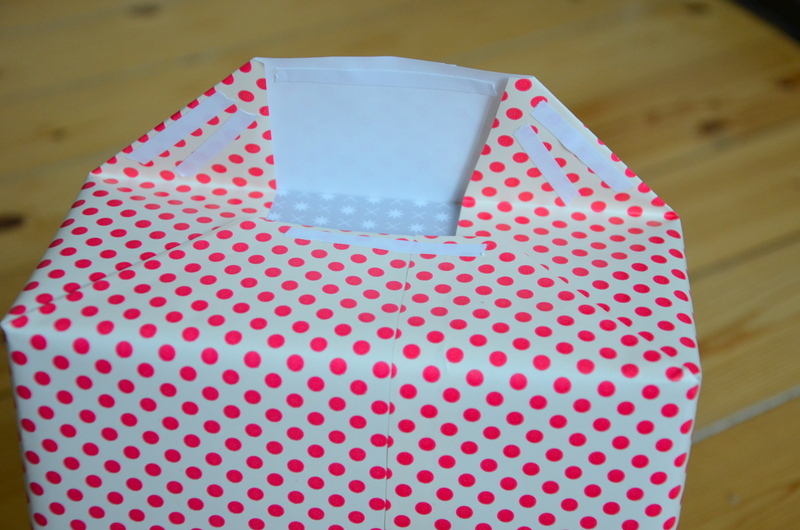 Kom tape på bagsiden af den sidste flap.
Put some tape on the remaining flap.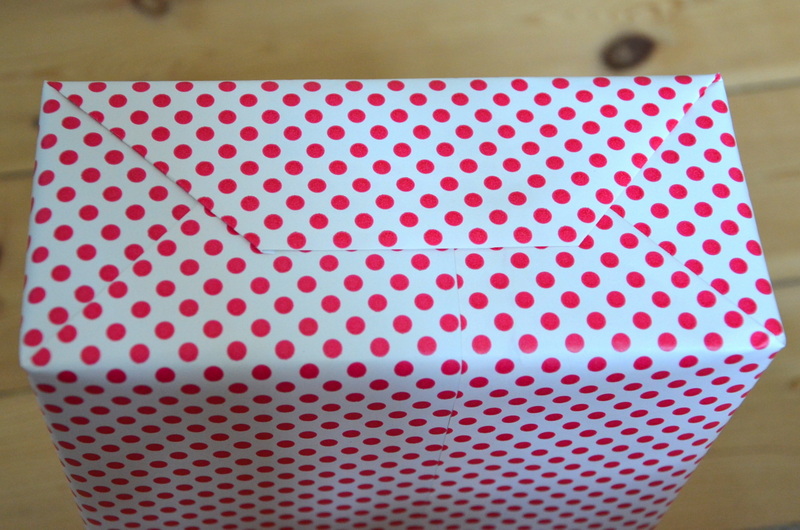 Bunden af gave posen burde nu se sådan ud.
The bottom of your giftbag should look like the one on the picture above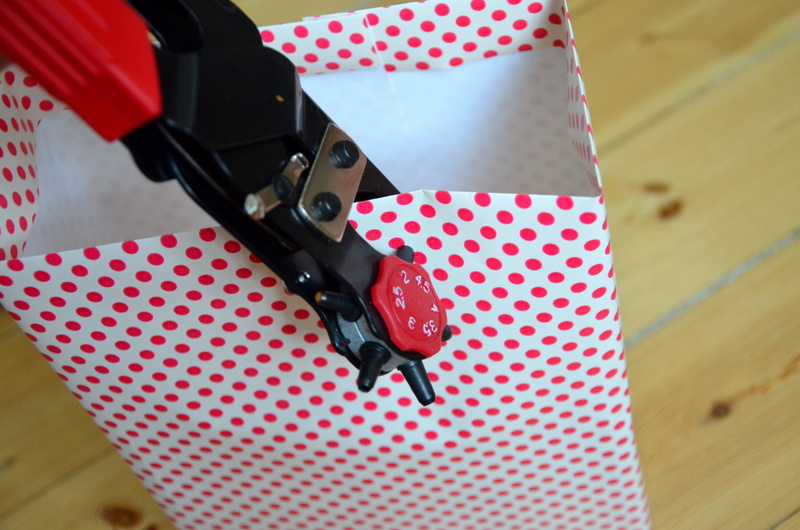 Tag posen af æsken.
Remove the bag from the box.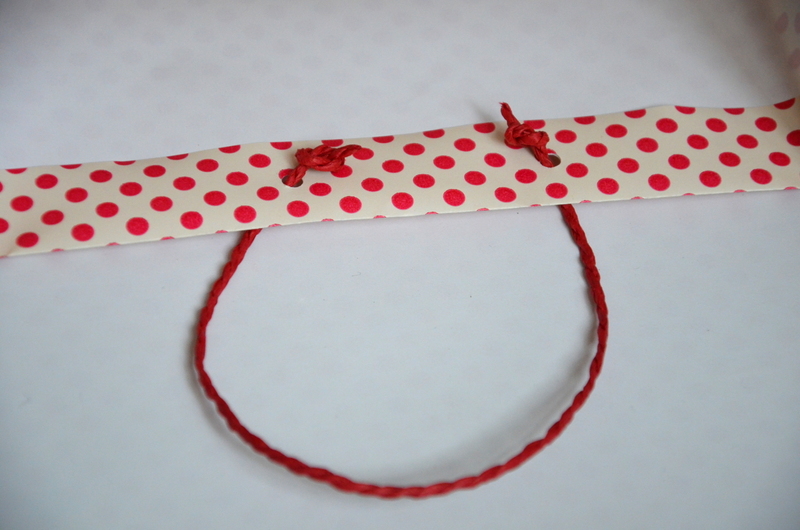 Man kan vælge at sætte snor i posen, eller du kan lade den være som den er nu
Hvis du gerne vil have snor i kan du bruge en hultang. Lav 4 huller (2 i hver side) kom snoren ind i hullerne. Bind nogle store knuder på enderne. eller bind snoren sammen på indersiden. så der er en ring med knuden inderst.
Så er du færdig.
Hvis du skulle have nogle spørgsmål i forbindelse med vejledningen, så spørg endelig. Bare skriv i kommentarfeltet.
if you like you can add some handles on the bag. Or you can leave as it is.
If you want the handles, then take your belt punch and make 2 holes on each of the two wide sides.
Cut two equal pieces of string and tie them on the inside with large knots.
You you have made your own custommade gift bag.
If you have any questions for this tutorial, don't hesitate to write in to comment box.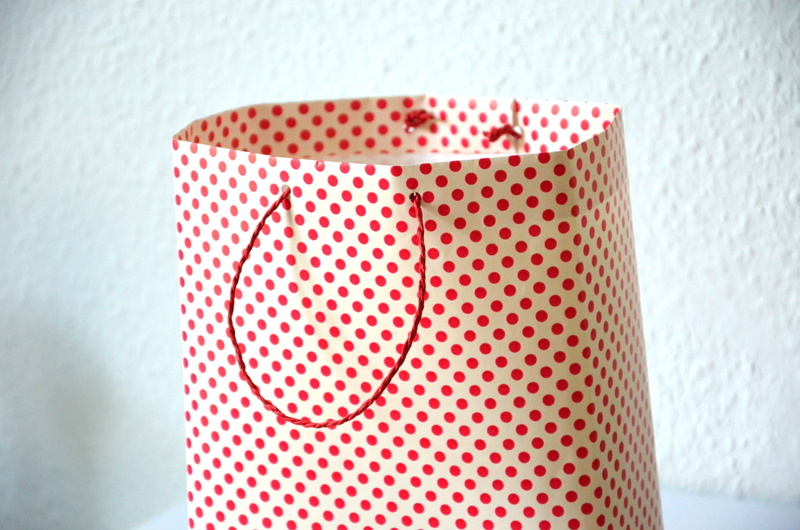 Så er det bare med at komme lidt lækkert indhold i posen. Der var desværre ikke noget chokolade der kunne komme i posen (det forsvandt lige pludseligt), så
kaninen
blev stand in til dagens fotoshoot.
The rabbit got a job as a stand in for the foto shoot, I didn't have any chocolate in the house, it just disappeared (ups)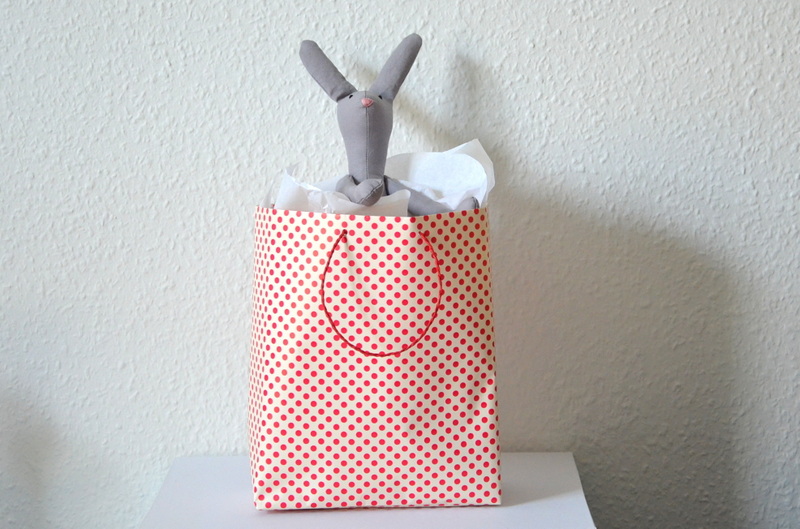 Hav en god weekend i sommervarmen.
Enjoy the weekend