Jeg har lavet denne dørstopper til min søster som del af en indflyttergave. Farven er ret svær at fange, men det billede der fanger farven bedst er billedet med posen med grødris
Jeg havde noget stod tilovers fra nogle bukser jeg lavede om til shorts. Synes at det mørkeblå stof passede ret godt til den neongrønne tittekant.
I have made this doorstop for my sister as a part of a house warming gift. The colour is quite difficult to catch with my camera, but the colour is very similar to the real colour is with the rice.
The fabric is from some old pants I cut to shorts, and I added some neon green piping


Cut out 4 triangles of fabric. You can find a template here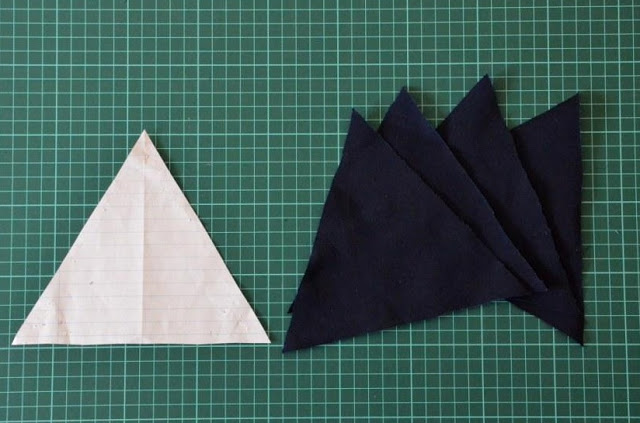 Zig-zag kanterne.
Zig-zag the edges of the triangles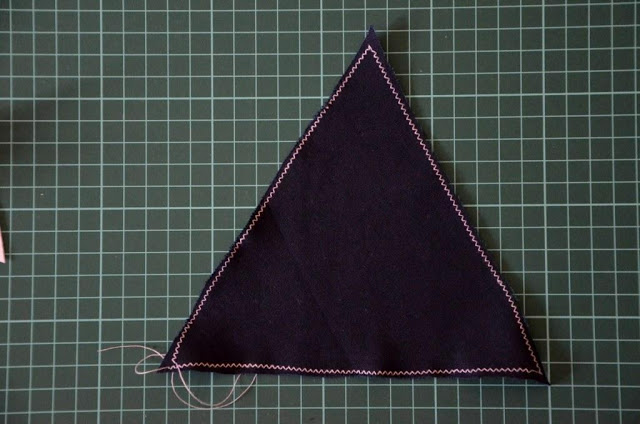 Sy tittekanten på som vist på billedet neden under
Sew on the piping as shown on the picture below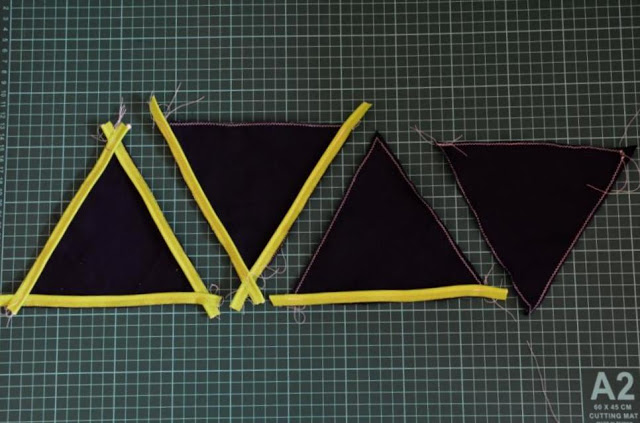 Sy siderne sammen, se billedet nedenunder hvordan trekanterne skal vende når de sys sammen.
Sew the triangles together. See the picture below on how to sew them together.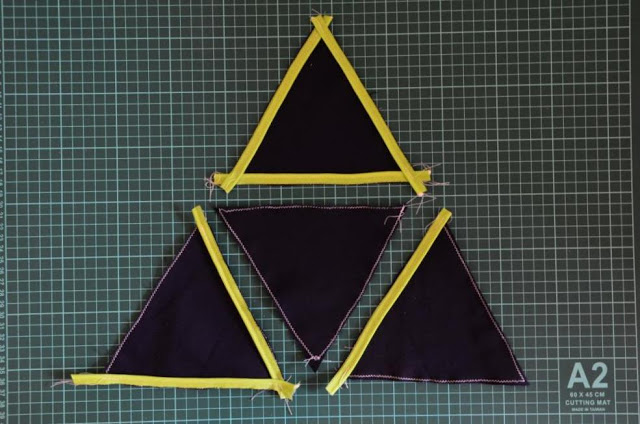 og efterlad et lille hul i en af siderne, så det er muligt at fylde evt. ris eller plastgranulat i.
Leave a little hole in one of the sides, fill the door stop with rice or any thing else heavy.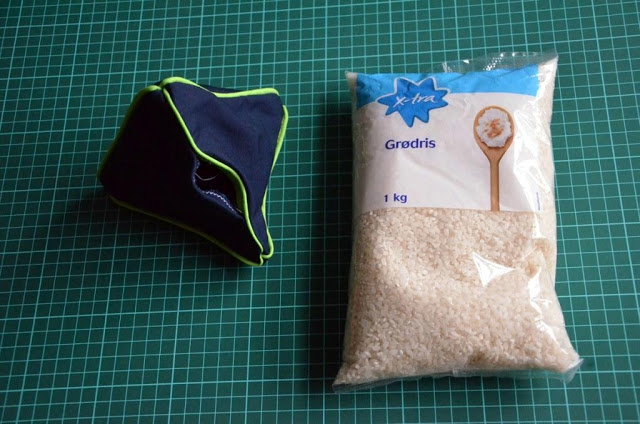 Jeg har brugt de billigste grødris jeg har kunnet finde i supermarkedet, da jeg ikke syntes at de plastgranulat jeg har kunnet finde var tungt nok.
Sy det lille hul sammen.
I have used the cheapest rice I could find in the supermarket. I couldn't find any plastic granules which were heavy enough.
Hand stitch the hole together.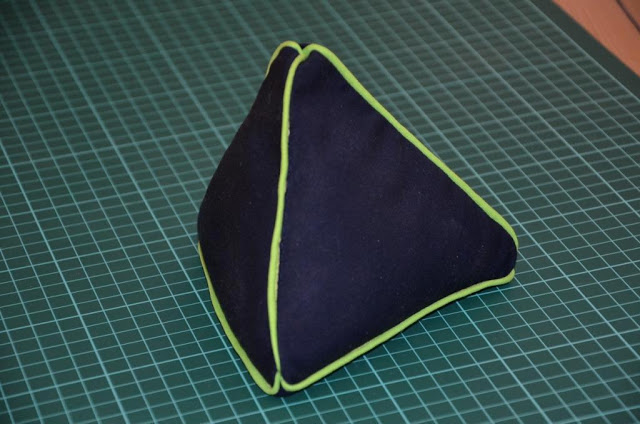 Så er du færdig!
And you are done!