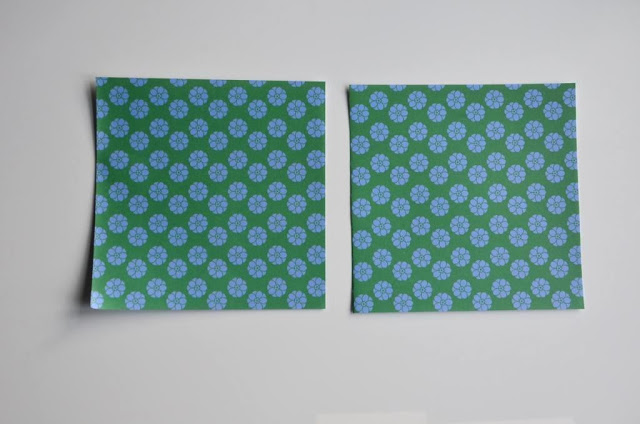 Materialer
2 kvadratiske stykker papir
saks
lim og/eller
dobbeltklæbende tape
Materials
to square pieces of paper,
a pair of scissors
glue or/and
double adhesive tape.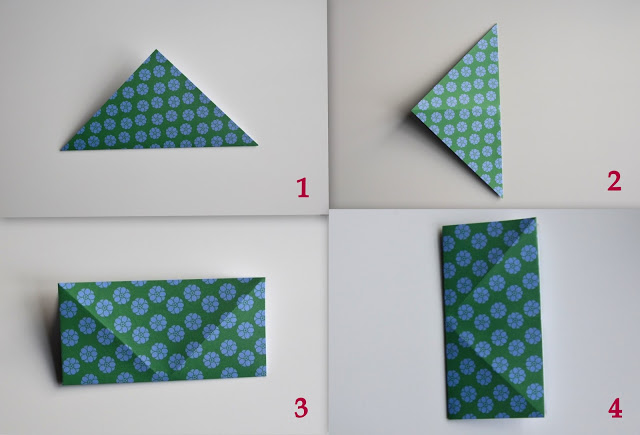 Fold papiret ligesom på billederne 1 til 4
Fold the papers like the pictures 1 to 4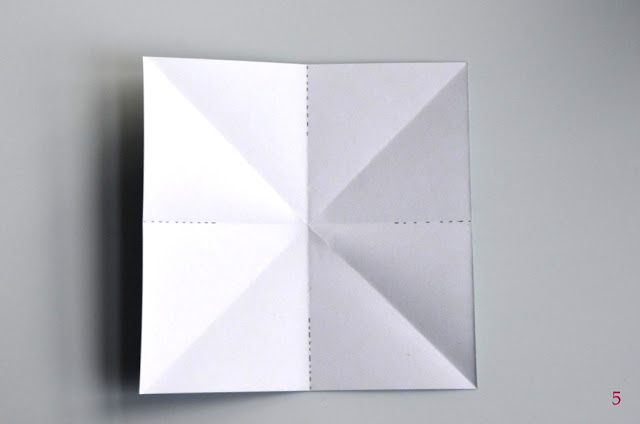 Klip 4 indhak i papiret som det er vist på billede nr. 5
Cut like it is shown on the picture above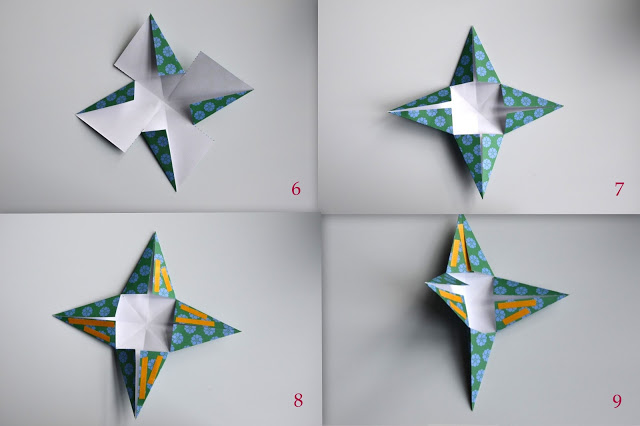 Fold flapperne ind til folden (se billede 6) og gentag for den modsatte side. Sæt tape eller lim den ene flap for hvert hjørne. Fold flappen med lim/tape ind under den anden flap.
Gentag for resten af stjernen samt gentag hele processen for det andet stykke papir.
Fold the flaps into the folded line. Glue or add some tape to one of the flaps in each corner. Place the flap with the glue/tape under the other like picture 9 and 10
Repeat for the rest of the 3 corners. Repeat the whole process to the other piece of paper.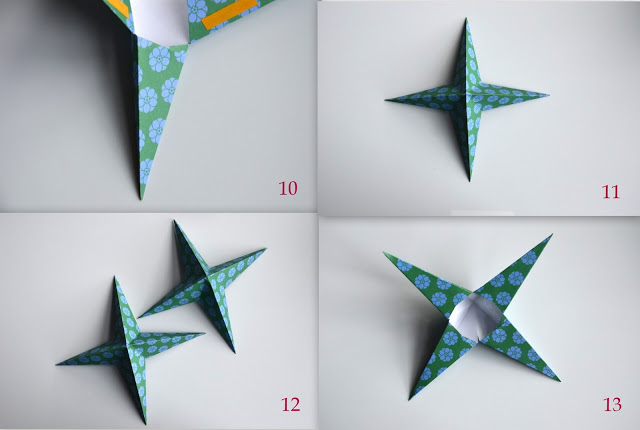 Nu skulle du meget gerne have to stjerner ligesom dem på billederne ovenover.
Now you should have 2 stars looking like the pictures above.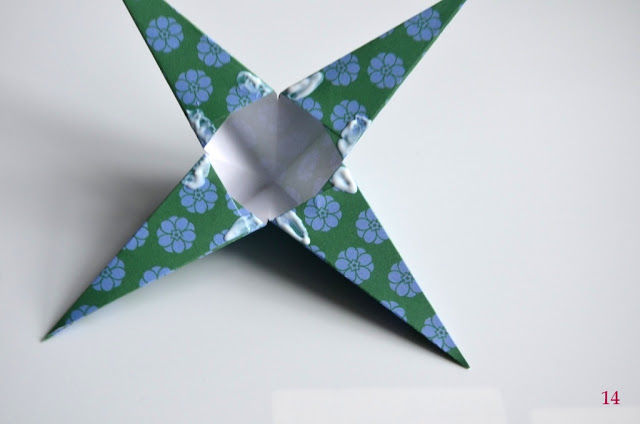 Lim de inderste kanter på stjernen ligesom billede 14, gentag for den anden stjerne.
Put glue on the 8 spots like on picture 14. Repeat on the other star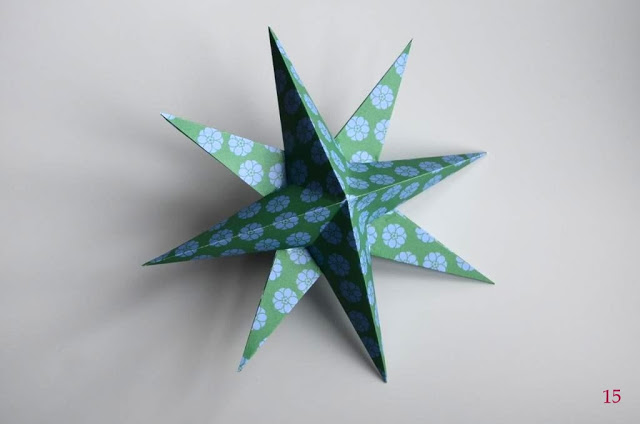 Sæt de to stjerner sammen, og tryk blidt mens limen tørrer lidt op.
Hvis der er noget der er uklart i vejledningen, så hold dig endelig ikke tilbage, hvis du har nogle spørgsmål.
Put the 2 stars together, and hold them together for some seconds, while the glue hardens.
Please let me know if there are some unclear descriptions in the tutorial.