Sidste år lavede jeg nogle smykker af krympeplast som forestillede ahorn blade.
Lavede også nogle øreringe til en veninde som jeg ikke har fået taget billede af før i fredags. Tænkte at jeg lige ville dele dem.
Jeg lægger en skabelon op til smykkerne i løbet af måneden.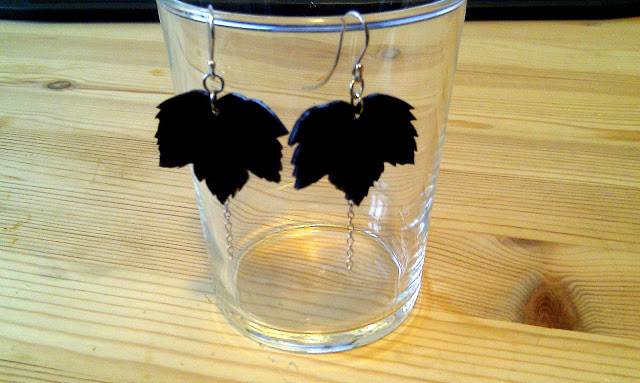 Last year I made some earrings for my friend and a necklace for my self. They a made of shrinking plastic, the motive is a maple leaf. I will upload a stencil for the maple leaves within the next month.