I går var også dagen hvor præmien fra Isas giveaway landede i min postkasse.
Isa havde lagt en ekstra gave med i konvolutten, et flot armbånd
Bogen er allerede blevet bladret igennem en masse gange, og armbåndet er blevet taget i brug i dag.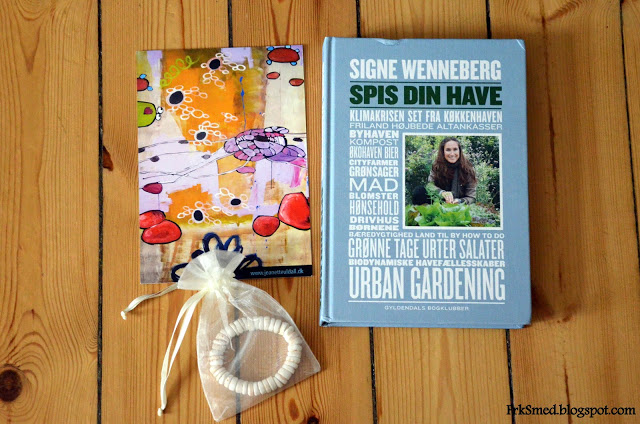 Yesterday I received a gift from Isa's giveaway. The book has allready been read a couple of times, and I wore the bracelet to day. Beautiful gift.