I lang tid har denne sorte æske bare ligget og ventet på at der skulle ske noget. Jeg malede den for adskillige måneder siden. Der er bare ikke sket noget før i går,
For a long time I have wanted to make this box a little prettier. I started by painting it black, and it have been like this the last 4 months.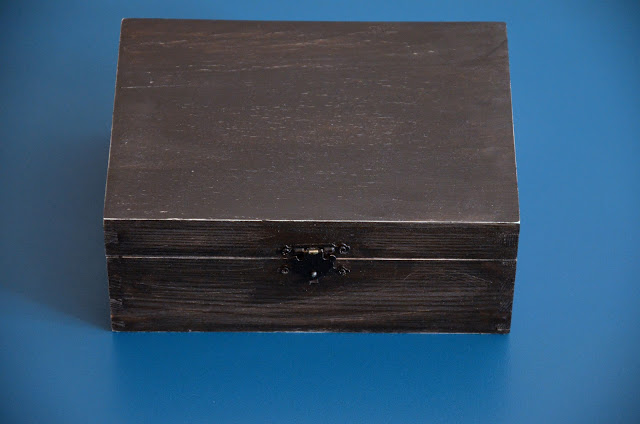 Hvor der kom metal hjørner på som var købt til formålet. Limede desuden også en kopi af et gammel billede som jeg har fået fra mine bedsteforældre.
Yesterday I found the box again, and glues metal corners and a copy of an old picture I got from my grand parents.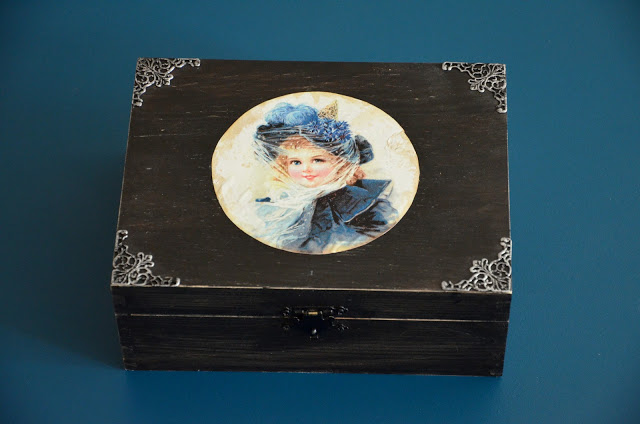 Nu har mine mange knapper et sted at være.


Now all my buttons have a place to be.