Vanen tro, var jeg lige en smut forbi den lokale genbrug da jeg var hjemme hos min mor. Fandt en virkelig lækker læderjakke til den vilde pris af… og hold nu fast… 65 kr! Det er da lige til at leve med, den trængte bare lidt til noget læderfedt, ellers var den i virkelig pæn stand.
En anden ting jeg heller ikke kunne gå fra, var et dynebetræk med de fineste blå blomster til 15 kr. Fik jeg fortalt at jeg har en forkærlighed for blå ting?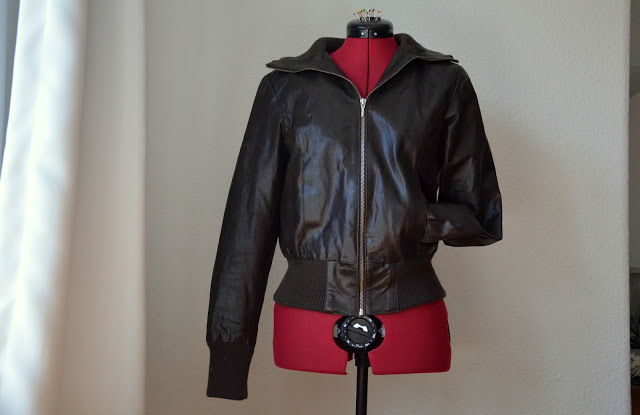 In keeping with tradition, I always visit the local secondhand shop, when I am visiting my parents. This time I found a really nice leather jacket (and very cheap) and a duvet cover with pretty blue flowers. Did I mention that I love the colour blue?