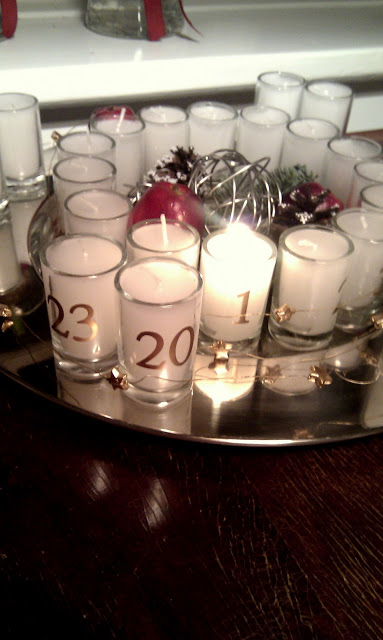 Så blev det den 1. december. En måned med eksamner og selvfølgelig julehygge! Glædelig første december. Her er dette års udgave af kalenderlyset.
The calender is now showing the first of December, for me it is a month with exams and a lot of Christmas atmosphere with friends and family. Let me introduce you to my advent candle this year.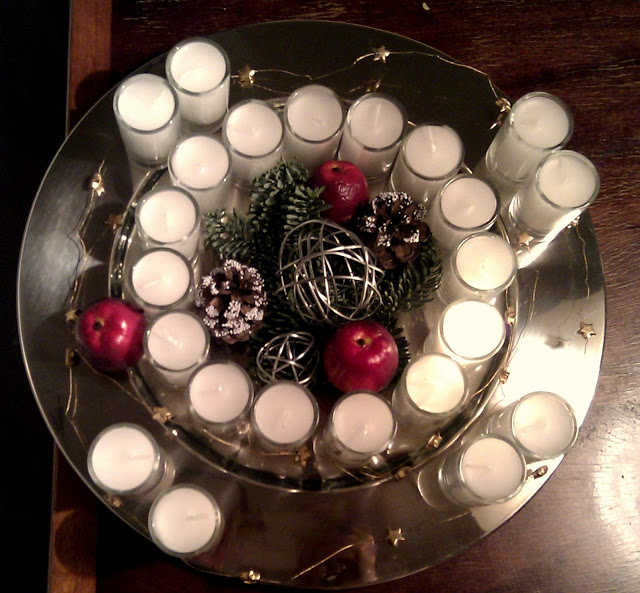 Den opmærksomme læser vil nok opdage at der kun er 23 lys og ikke 24. Det sidste lys bliver tilføjet når et af dem er brændt ud. der var ikke plads til det.
Maybe you have noticed that I only have 23 candles, and not 24. I could find space for the last one, when one of the candles has burned out it will be replaced by a new one.


NB Jeg udlover en lille jule giveaway senere i dag.


NB I will have a small Christmas giveaway this afternoon