Materialer:
Kedeligt ensfarvet gavepair
akryl maling
stempel og/eller en pensel.
Materials:
plain borring gift wrapping
Acryllic paint
Stamps and/or a paint brush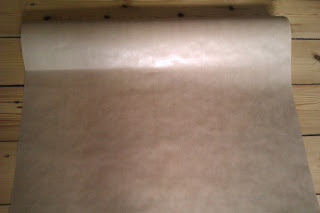 Bred gavepapiret ud, så det er klar til at blive malet på.
Roll out your plain gift wrapping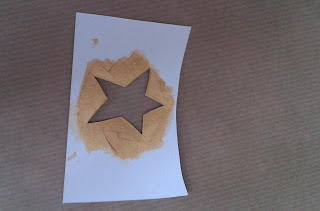 Lav en skabelon/stencil ud af karton eller plastik.
Make a stencil out of paper or plastic. Use any motive you like.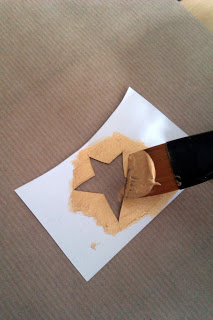 Brug penslen til at fordele malingen over skabelonen. Vær forsigtig med at bruge for meget maling da det nemt vil splatte ud.


Use a paint brush to paint the gift wrapping. Be careful not to use too much paint.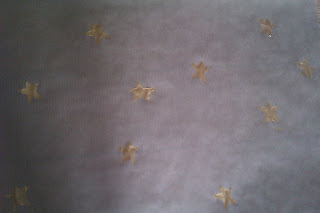 Så er det bare med at vente på at malingen tørre. Så er du færdig med dit gavepapir!
Wait for the paint to dry. And you are done with your handmade gift wrapping!