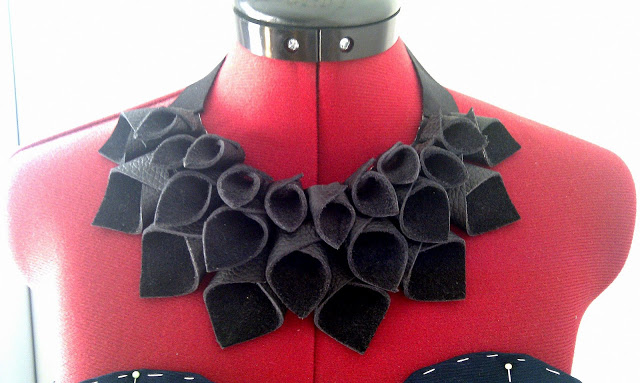 Materialer:
Papir
Læder (evt. læderrest)
Saks
Sytråd
Bånd
Lædernål
Fingerbøl
Stof
Superlim
Materials:
Paper
Scissors
Sewing tread
A needle for leather
A piece of fabric
Super glue
Leather.
A thimble
A ribbon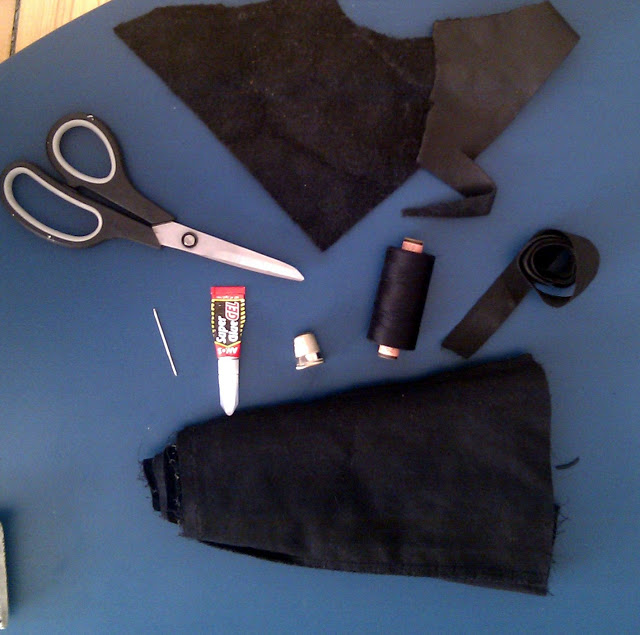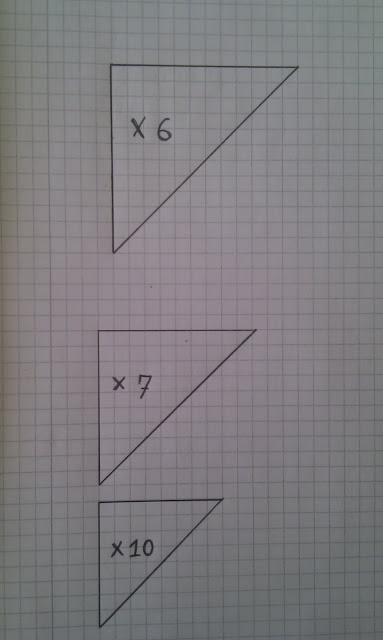 Tegn 3 eller 4 forskellige størrelser trekanter på et papir. Inden du begynder at klippe i læderet kan du lave halskæden i papir til at starte med.
Start making triangles as shown above by drawing 3 or 4 different sizes. You might want to make all the triangles in paper and make a template before you cut in the leather.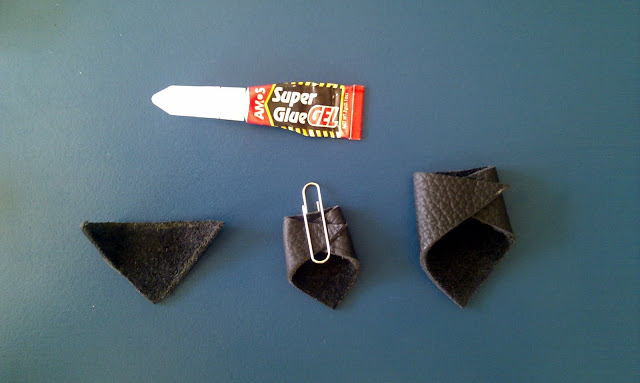 Lim de to spidser af trekanten sammen med superlim som vist på billedet, lad det tørre i 2 timer. Gentag proceduren for resten af trekanterne.
Glue the to ends together with super glue, and let it dry for 2 hours. Repeat it for all the triangles.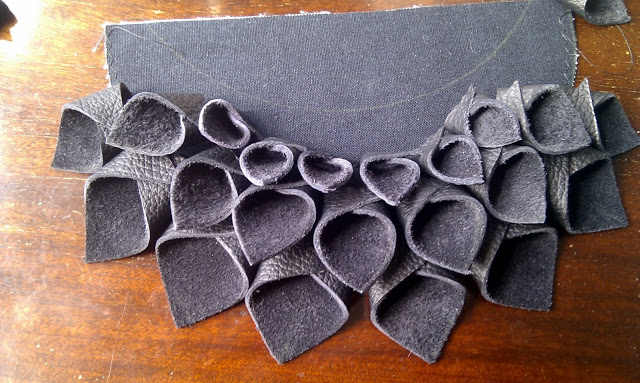 For at danne et overblik over halskæden, kan du lægge de samlede trekanter på stoffet. Sy dem bagefter fast på stoffet.
Start placing all your triangles on the fabric to create an overview of the necklace. Then sew all your glued triangles on your piece of fabric like the picture above.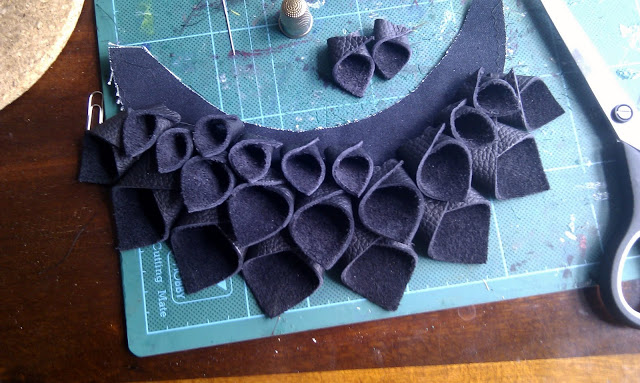 Klip stoffet til så det kan sidde rundt om halsen. Til sidst sys to stykker bånd på siderne af halskæden så den kan bindes med en sløjfe.
Hvis du laver denne halskæde må du meget gerne sende mig et link med dit billede.
Cut the fabric to a half circle. Cut your ribbon into 2 pieces and sew it on your necklace. Tie the to pieces of ribbon together.
Now you have a complete necklace.
If you make this please link me your picture of the necklace.