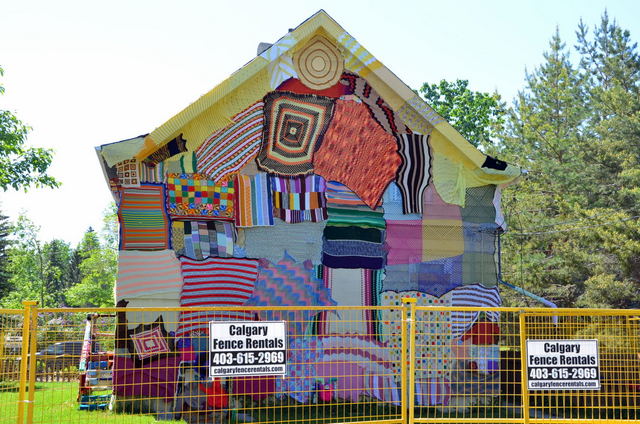 I Calgary kørte vi forbi dette hus, da vi var med toget. Der var ikke andet at gøre end at stå af toget for at gå hen til huset, og få taget nogle billeder af det. Tror aldrig, at jeg har set et så stort yarnbombing projekt før. Det var meget imponerende at se på.
Ikke langt derfra var en bil som også havde fået en ordentlig omgang garn, viser billeder derfra i et andet indlæg.
In Calgary we drove by this house, we had to stop to take some pictures of it. I have never seen such a full scale yarnbombing of a house before. I am really impressed by the huge work of it.
Near by we also saw a car with a funny chrocheted cover, I'll show some pictures of it in another post.