Et af de første projekter vi havde på skolen med møbler var en skalstol
Jeg valgte mine Farstrup stole. Her var hvordan de så ud til at starte med
One of the first projects we made in school was some ordenary dining chairs. I bought these two this summer. Here is who they looked before.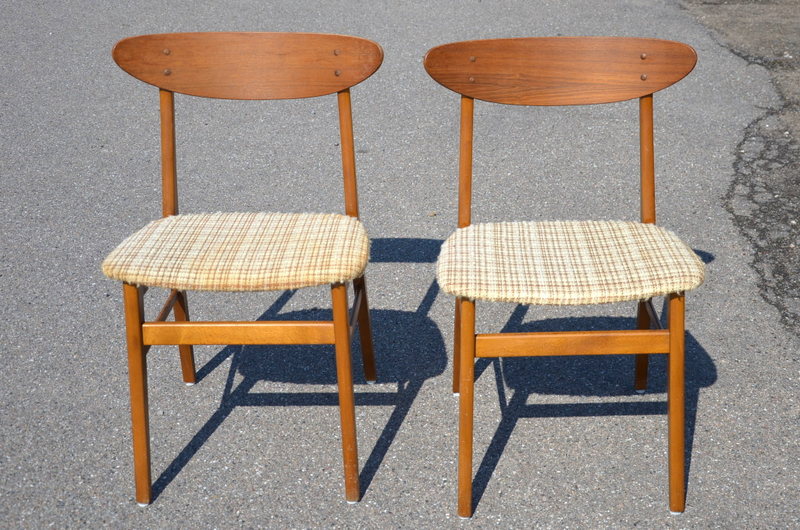 Jeg tror at de har stået i et rygerhjem, for skummet lugtede fælt af gammel røg da jeg afmonterede skummet.
I think they have been in a home with smokers, they smelled really bad of cigerettes then I removed the foam from the seats.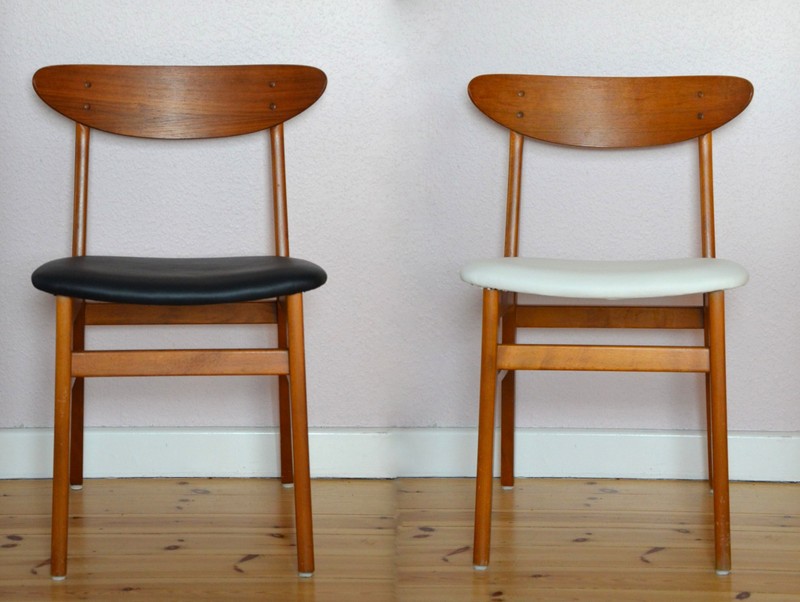 Der er kommet nyt 5 cm skum på begge stole. Derudover er der kommet læder på sæderne.
I have added some new foam and some leather for the seats.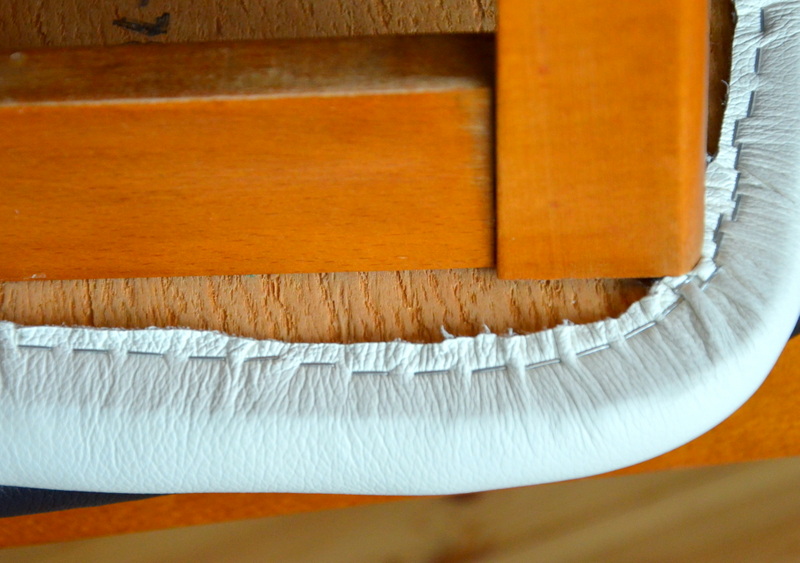 læderet er blevet limet fast på skummet, så der ikke kommer luftbobler.
I have glued the leather and the foam together to avoid air bobbles beneath the leather.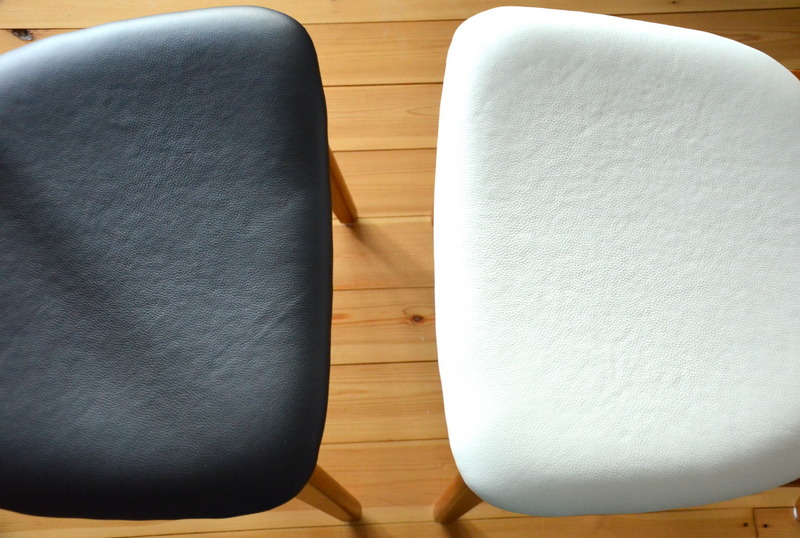 jeg synes egentligt at jeg slap ret godt afsted med resultatet. Man sidder meget bedre på stolene end før.
I really like the result, now you sit much better on the chairs compaired to before.