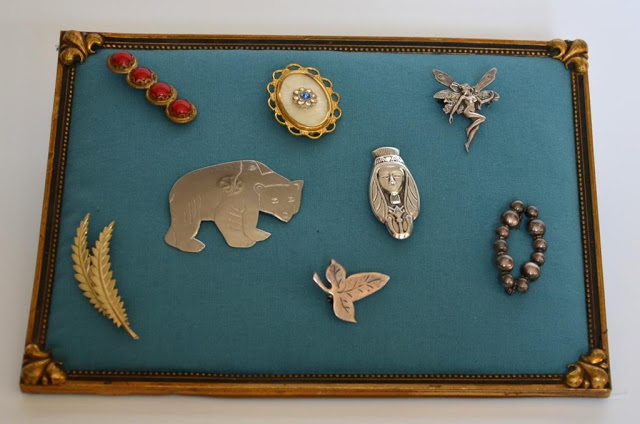 Jeg ved ikke med dig, men jeg har en hel masse brocher som jeg faktisk får brugt i hverdagen. Synes det er lidt synd da jeg synes mange af dem er ret flotte. Men jeg glemmer dem bare i hverdagen. Så tænkte på at lave et display ud af en af mine mange billedrammer til dem så de kommer lidt mere frem.
Det du skal bruge er:
-en ramme uden glas
-stof (5 cm større på hver side af rammen)
-kraftig karton (evt. skiltekarton)
-pladevat eller skum
-limpistol eller dobbeltklæbende tape eller nål og tråd
I don't know about you but I tend to forget to use my brooches because they just lay in a small drawer in my jewellery box. I think it is a shame, so I got this idea by making a display out of one of my many picture frames.
Here are the things you are going to need:
– Picture frame without the glass
– a piece of fabric ( about 5 cm larger on each side than the picture frame)
– card or sign board
– batting
– glue gun / double sided tape / needle and sewing thread.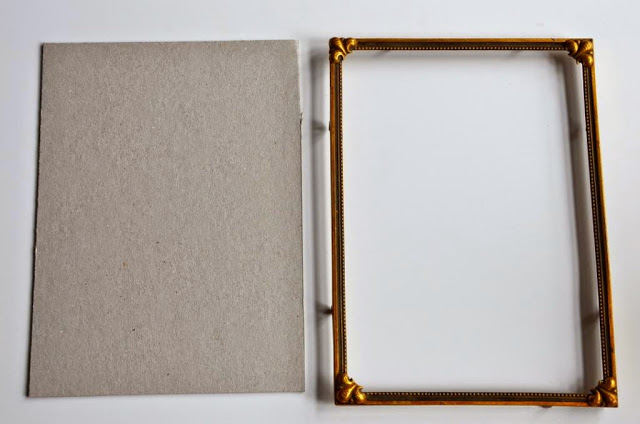 Klip eller skær kartonen så den passer ind i rammen
Cut out the card board so that it fits the frame.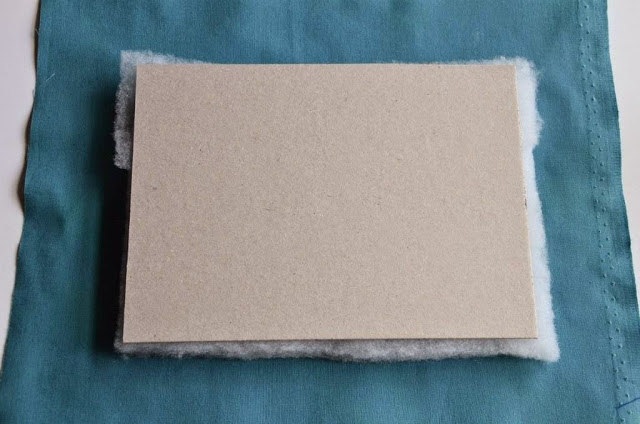 Klip stoffet til så til passer til bagbeklædningen af rammen med 5 cm ekstra (eller mere) hele vejen rundt.
læg pladevat på kartonen, lim det evt fast med limpistol.
Cut out the fabric with an extra length of 5 cm all the way around the card board.
Attach the batting to the card board with the glue gun, or the double sided tape.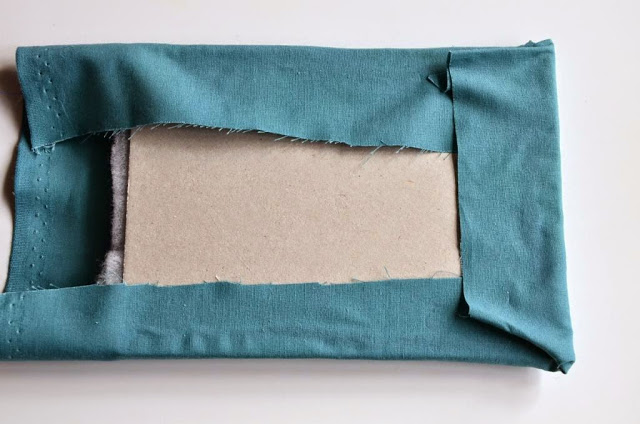 Betræk pladevat og karton med stof. Lim stoffet fast på bagsiden. Hvis ikke du ejer en limpistol kan du sy stoffet sammen på bagsiden.
Cover the batting with the fabric, attach the fabric to the card board with the glue gun or you can stitch it together on the backside.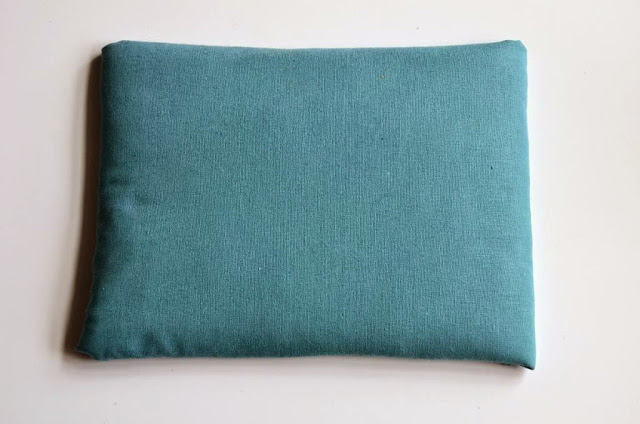 Sæt kartonen i billedrammen, sæt dine brocher på og nyd resultatet.
Put the card board in the frame. Attach your brooches to the fabric and enjoy the result.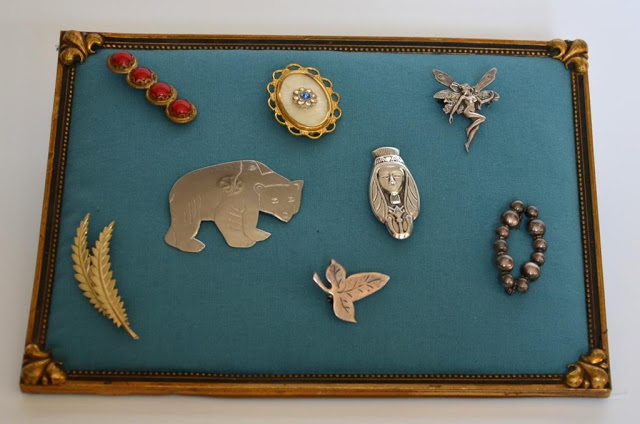 Hav en dejlig weekend!
Have a lovely weekend!