Så blev betrækket til vuggeranden færdig. Jeg startede med at vise et billede af starten af processen her
I have the finished the "pillow" for a cradle I talked about here (If anyone know the English word please let me know)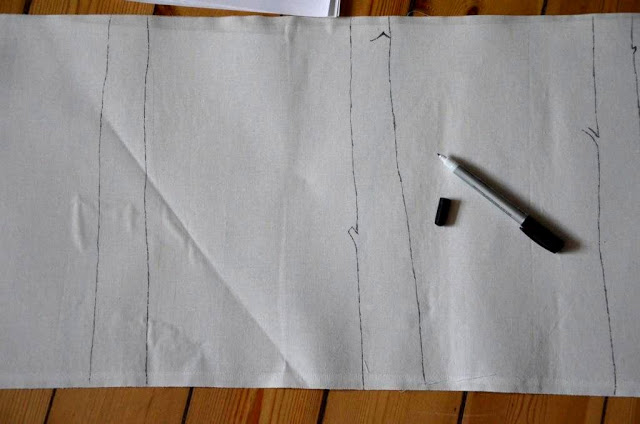 Startede med at tegne birketræer på den ene side med en permanent marker.
I have drawn some birch tree silhuettes on one of the sides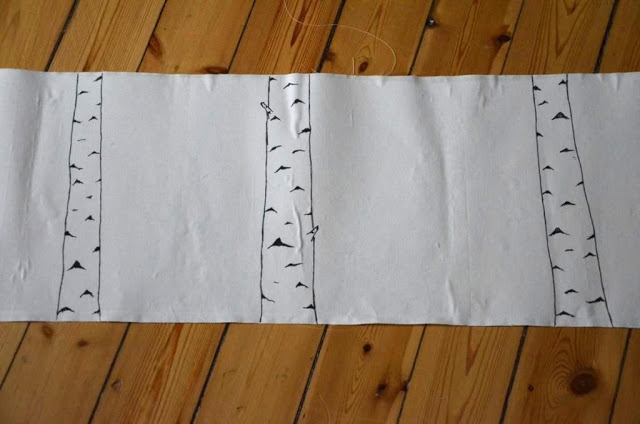 Det er lidt halvsvært at tage billeder af noget der er 3,5 meter langt. Men jeg har forsøgt på bedste vis at tage før og efter billeder. Vuggeranden til højre er hvordan den så ud før, betrækket ligger ved siden af.
It is a bit difficult to take pictures of some thing there is 3.5 meters (11.5 feet) long, but I hope you get the picture of how it looks like. The picture below shows the cover and the original "cradle pillow"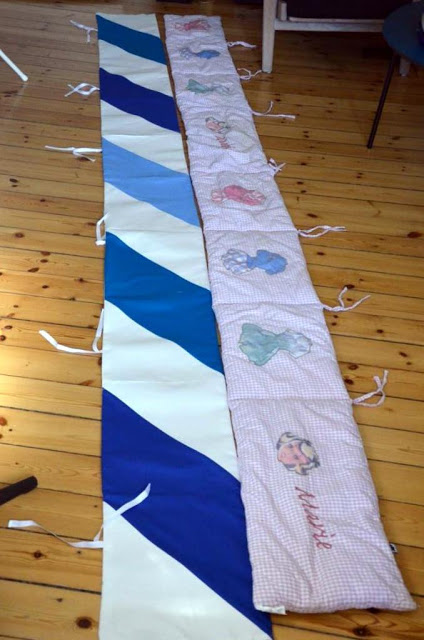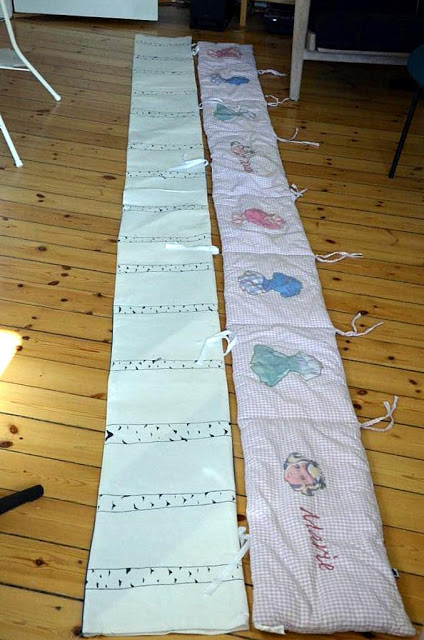 Jeg har strøget noget stift vlieseline på bagsiden af betrækket, så det næsten er muligt for vuggeranden at stå selv.
Jeg håber at I alle er sluppet godt fra den "voldsomme" snestorm.


I have added some thick Vlieseline on the white fabric, so that the cradle pillow (almost) can stand by it self.