Det er farligt at forvilde sig ind i Panduro Hobby når der er udsalg.
Fandt disse stykker stof som var sat ned med 75%, så kan økonomien også lige være med.
Der var stadig en del tilbage i butikken i Field's så det er bare med at komme afsted hvis det er lige noget du står og mangler.
Hav en god aften.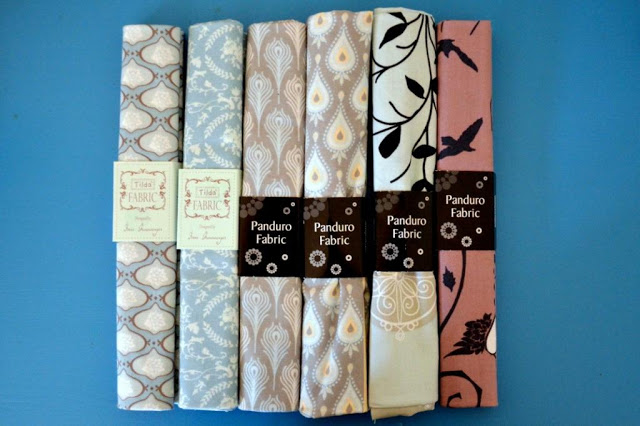 It is dangerous to enter a Panduro Hobby (craft shop) when there is sale. I found these 6 fabrics with a price reduction of 75%. Some times you just feel lucky.
Have a pleasant evening.