Mine rammer til min kommende billedvæg begynder efterhånden at have taget form. Færdiggjorde et billede mere i dag. Tegnede billedet med en sort tush og "farvelagde" derefter billedet med kaffe.
Billedet med sommerfuglen har jeg lavet på noget papir som har fået lidt "patina" med kaffe, du kan se hvordan man laver det lige her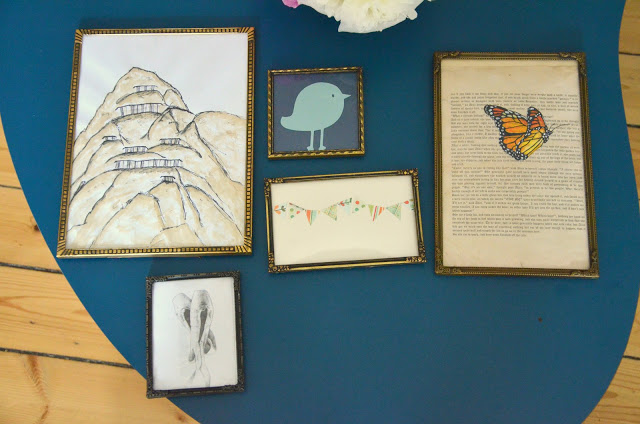 Så er det man opdager at billedet med ballerinaskoene vender på hovedet når billedet er blevet uploadet. Pyt pyt.
I have made some more pictures for my future picture wall. The one to the left with the mountains I finished to day, I have drawn the picture with a black marker and painted it with coffee. The picture to the right with the butterfly is also "painted" with coffee to give it some patina. You can see how to do it right here. I have just realized that I have turned the picture with the ballerina shoes the wrong way, oops.