Elsker farverne som der følger med efteråret (hader kulden), men her får du chancen for at lave nogle bordkort som bringer de smukke farver indendørs. Gå en tur i skoven/en park og saml nogle blade
her er hvad du behøver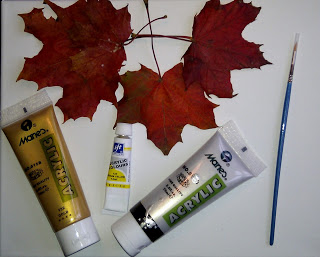 Materials
Blade
pensel og maling
evt. ekstra pynt
hårspray
Hvis bladene er lidt våde, så dup dem tørre med noget køkkenrulle. Nu kan du begynde at skrive navnene på bladene med malingen.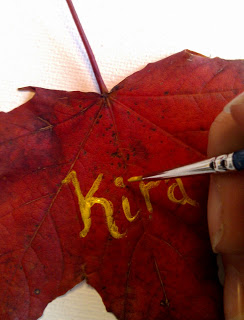 Paint the leaves with acrylic paint
Lad malingen tørre i nogle timer, hvis du synes der mangler noget kan du tilføje noget glitter eller noget andet pynt.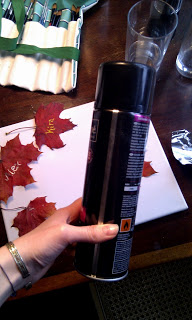 Top it off with hair spray
Afslut med hårspray for at få bladene til at holde længere samt at de får en lidt blank overflade.
I love the colours in the autumn, why not bring them into your home e.g. by making some place cards at your birthday (or some other party). Here is an idea for place cards.
All you need is
Leaves
Acrylic paint and a brush
Hair spray
(glitter)
Take a walk in the forest/ a park and gather some leaves. If they are wet, take a piece of paper towel and dry them gently.
Then paint the names for the place cards, let it dry for a couple of hours. If you like you can add some glitter to the place card. Top it off by using some hair spray to make the leaves shine a bit and to make them last longer.


Now you have simple and very cheap place cards