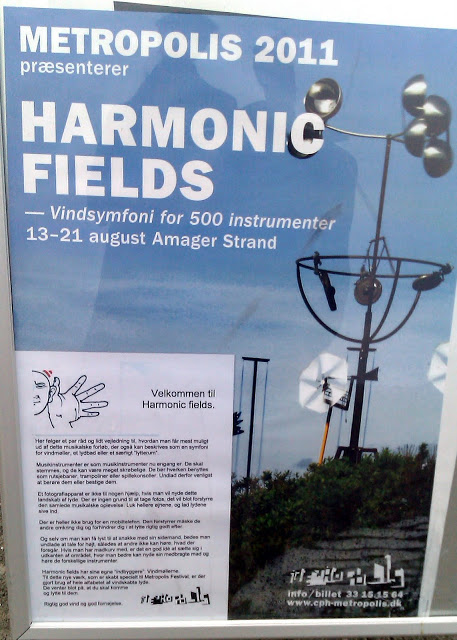 Lige i øjeblikket ved Amager strandpark er der en udstilling med en masse instrumenter som vinden leger med. Hvis du er i nærheden så tag derud og oplev kunstværkerne både for det visuelle for lydindtrykket.
Udstillingen løber indtil den 21. august. Altså nu på søndag.
If you are in Copenhagen these days, do your self a favour and visit the exhibition at "Amager strandpark".
It consists of a lot of different instruments which are played at by the wind.
The exhibition runs until the 21th of August (until this Sunday).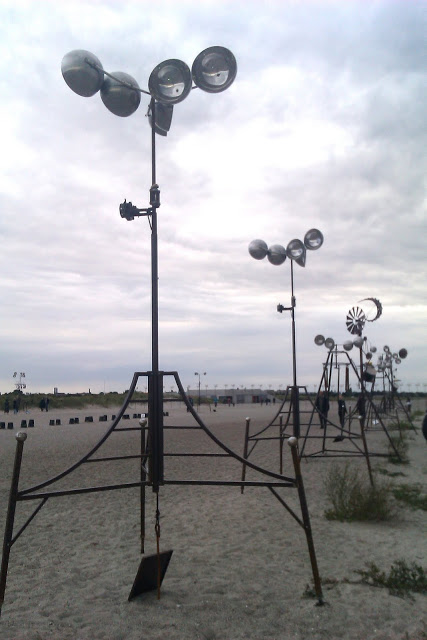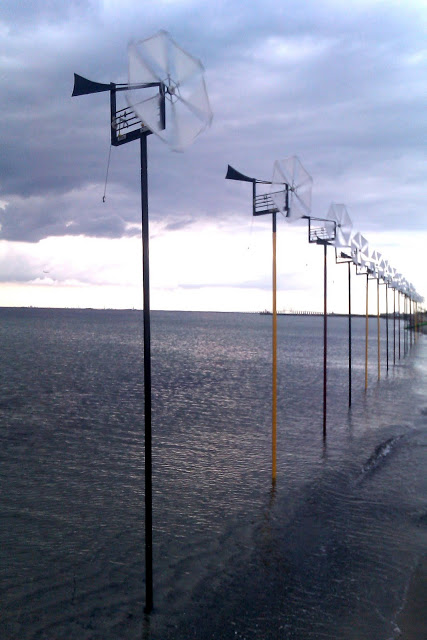 For jer der ikke har muligheden for at opleve det, er der her en lille lydfil til at give et lille indtryk af oplevelsen.
And for those of you who didn't make it. It's a bit hard to sense the atmosphere, but it's better than nothing.